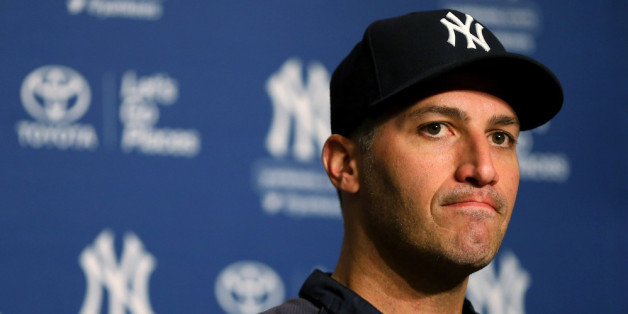 Andy Pettitte joined the debate early.
The 40-year-old New York Yankees pitcher weighed in on his own Hall of Fame candidacy after announcing on Friday that he will retire (for the second time) at the end of the 2013 season.
"Do I feel like I've dominated this sport as a pitcher? No," said Pettitte of his resume, via the Associated Press. "Every outing for me, I feel like has been an absolute grind, to tell you the truth. I mean, when I look at lineups and teams that I'm facing, it seems like every hitter is hitting .300 off of me. So for people to bring that up and for me to know that there's even a chance at that, it's just an honor and it's a blessing to me. And I'm not worried about that."
While some of the lefty's numbers seem worthy of Cooperstown there may be one trespass that ultimately keeps him from being enshrined among the game's icons. A three-time All-Star, Pettitte holds MLB postseason records for most wins (19) and most starts (14). He's 255-152 over 18 seasons with a 3.86 career ERA. He was named MVP of the 2001 ALCS and was a member of five World Series championship teams. Impressively, the workhorse Texan is also the Yankees' all-time leader in strikeouts.
But Pettitte's statistical accomplishments may be overshadowed by his connection to performance-enhancing drugs. In 2007, Pettitte admitted to using human growth hormone earlier in his career. His admission came after he had been named in the Mitchell Report on performance-enhancing drugs in baseball.
The admission makes it "impossible" for Wallace Matthews of ESPNNewYork.com to vote for Pettitte as a Hall of Famer. Jon Heyman of CBS Sports wrote that it's "probably fair" that the HGH blemish will keep Pettitte out of Cooperstown.
BEFORE YOU GO
PHOTO GALLERY
2013 MLB Season Highlights