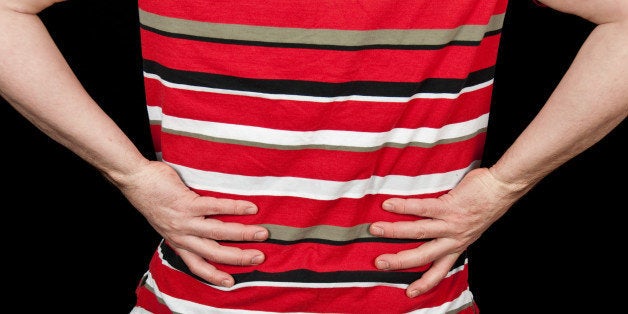 Some people may be more predisposed to experience chronic pain after an injury than others, a new study suggests.
Researchers from the Northwestern University Feinberg School of Medicine were able to use brain scans to determine with about 85 percent accuracy which lower back injury patients would experience chronic, or persistent, pain. The brain scans revealed brain white matter structural abnormalities.
"The brain abnormalities exist in the general population, but only those people with a back injury go on to develop the chronic pain," study researcher A. Vania Apkarian, a professor of physiology at the university, said in a statement.
"The abnormality makes them vulnerable and predisposes them to enhanced emotional learning that then amplifies the pain and makes it more emotionally significant," Apkarian added.
The findings, published in the journal Pain, are based on brain scans of 46 people who experienced moderate, if not severe, back pain for at least four weeks, but had not experienced pain for the year prior. Researchers conducted brain scans on the participants at the start of the study, and then a year later.
After a year, half of the participants were still experiencing pain, while the other half had improved (including those who took pain treatments, and those who did not). Researchers found that those who were still experiencing pain had the same white matter abnormalities at the end of the study as they did at the beginning.
Chronic pain is incredibly pervasive in our society, with about one-third of all Americans experiencing some kind of long-lasting pain, according to a 2011 report from the Institute of Medicine. And the costs associated with chronic pain are also staggering: $635 billion a year, including treatments and productivity loss.