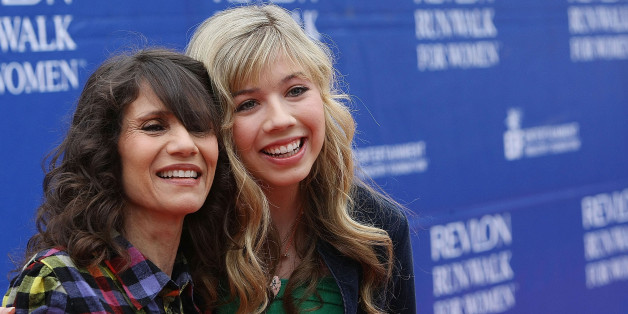 Sad news for Nickelodeon star Jennette McCurdy, whose mother passed away this weekend after battling breast cancer for 17 years.
According to E! News, Debra McCurdy passed away yesterday (Sept. 20). A rep for the child star told E! "Jennette has suffered an unimaginable loss. Please respect her and her family's privacy at this time of mourning. She appreciates the love and support of her fans."
The iCarly star, 21, also tweeted this morning:
Overwhelmed by the love and support coming my way. Thank you tremendously.

— Jennette McCurdy (@jennettemccurdy) September 21, 2013
Back in 2011, Jennette penned a poignant essay in the Wall Street Journal, addressing her mother's illness. She wrote: "Underneath the carefree facade, you may be surprised to know that some of us [young actors] actually do have to face some tribulations."
"In March 1995, my mother was diagnosed with Stage IV mammary ductal cell carcinoma, also known as breast cancer, and required a bone marrow transplant, chemotherapy, breast surgery and many radiation sessions," she added. "Miraculously, my mother made it through."
According to TMZ, Debra's cancer went into remission but returned in 2010 and spread throughout her body. Two months ago, Jennette posted this photo to Instagram, captioning it: "Me, my mom, and her big chocolate truffle hat."
Our thoughts and prayers are with the family.
BEFORE YOU GO
PHOTO GALLERY
In Memoriam: Celebrities We've Lost In 2014