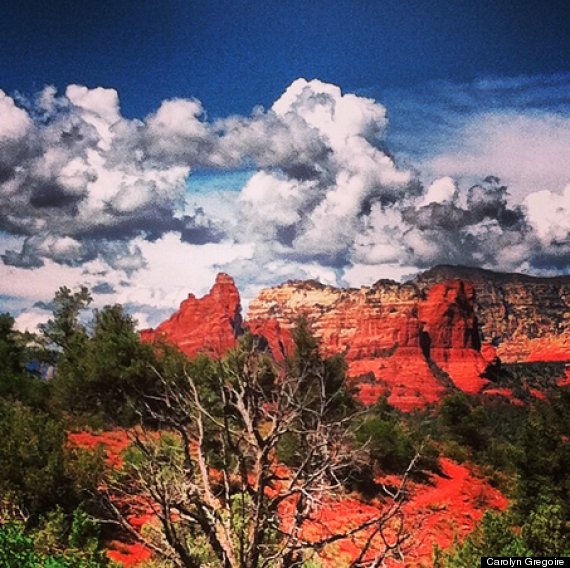 This week's Moment of Travel Zen comes to us from HuffPost Healthy Living's features editor, Carolyn Gregoire. Of her photo of Sedona, Ariz., she says:
On a recent trip to Northern Arizona, I was stunned by the peaceful beauty of the desert -- especially the dramatic red rock scenery of Sedona and boulder-rimmed Watson Lake in Prescott. The top photo was taken during a hike near the famous Chapel of the Holy Cross, a site of one of Sedona's "energy vortexes," centers of swirling spiritual energy thought to promote healing and self-realization. I may not have felt the spiritual energy, but a couple days in quiet, gorgeous Sedona definitely left me feeling a whole lot more zen.
A popular retreat for spiritual and physical rejuvenation, Sedona is a serene wonderland. Its stunning red rocks are the perfect backdrop for outdoor adventure.
Check out more photos of Sedona in the slideshow below.
PHOTO GALLERY
Travel Zen: Sedona