Fans of "Fifty Shades of Grey," take note. Beginning Monday, you'll be able to sip wines inspired by the series' three novels while you flip through the pages. Yes, author E. L. James is selling wines dubbed "Red Satin" and "White Silk," which she helped California winemakers produce.
It all seems a bit gimmicky to us, but there isn't a trace of irony on the wines' official website, which is run by James's people.
"I've always had a penchant for good wine, so combining two of my passions to blend Red Satin and White Silk was a natural extension of the Fifty Shades trilogy," her message on the site reads. "I hope my readers curl up with a glass as they enjoy the romance between Anastasia and Christian."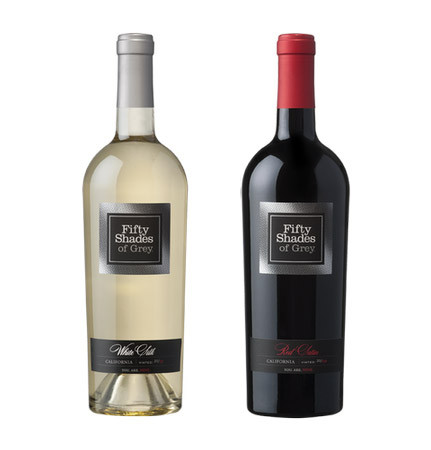 The red is mix of Petite Sirah and Syrah, and supposedly "has flavors of black cherry, cocoa powder, creamy caramel and vanilla, leather and clove spice." The white is primarily a blend of Gewürztraminer and Sauvignon Blanc, and has "floral aromatics of lychee, honey and pear ... tempered by flavors of crisp grapefruit, mineral and lush pear with a faint hint of butterscotch."
Both sell for $17.99, which is a heck more expensive than your average bottle of Yellowtail.
As much we wish this was the first time "Fifty Shades of Grey" has inspired products in the realms of food and drink, it's just not true. Previously, we've rolled our eyes at the "Fifty Shades of Chicken" cookbook, "50 Shades of Kale" cookbook and a "Fifty Shades of Grey"-inspired cooking class.
When will the madness end? Probably no time soon, now that a film is in the works.
BEFORE YOU GO
PHOTO GALLERY
50 Shades Of Chicken