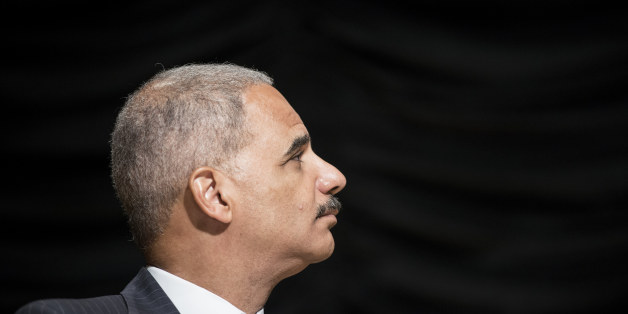 The Associated Press refused to be drawn in after the Justice Department announced on Monday that it had secured a guilty plea in a leak case involving the wire service.
Former FBI agent Donald Sachtleben admitted to having passed details of a foiled Al Qaeda bomb plot to the AP in early 2012.
The investigation of the leak led to the DOJ's broad seizure of the AP's phone records, and the eventual altering of the department's guidelines for surveillance of the press.
Even so, the DOJ celebrated the conviction on Monday.
"This unauthorized and unjustifiable disclosure severely jeopardized national security and put lives at risk," Deputy Attorney General James Cole said in a statement.
However, a July piece in the Washington Post put that assertion in a new light.
From HuffPost's coverage in July:
The Post's Carol D. Leonnig and Julie Tate gave a detailed report of the 2012 negotiations between the AP and the White House over a national security story the wire service was planning to run.

...It reported that the AP had pulled the trigger on the story after CIA officials had told them that "security concerns were 'no longer an issue'" -- and after a frustrating series of negotiations with the CIA and the White House about the timing of publication.

Far from condemning the AP or other outlets reporting on the story, the White House sent then-adviser John Brennan onto "Good Morning America" to talk about the operation.
The AP, for its part, did not make any public statement on the matter.
"We never comment on our sources," spokesman Paul Colford told an AP reporter.