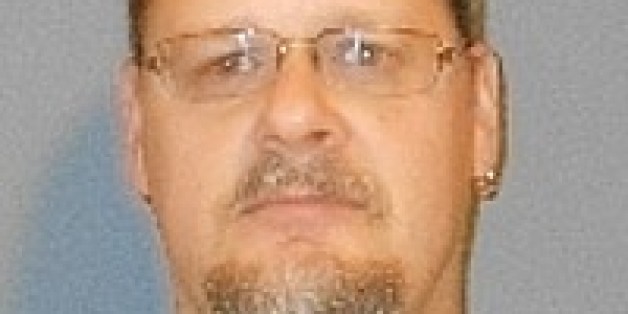 A man convicted of raping a child in 1999 gave a public speech Thursday night to address his community's concerns about him.
Carl Peterson, 48, spoke to an audience of about 100 at the Belmont High School auditorium in Belmont, Mass., Belmont Patch reported. The meeting was organized by the Belmont Police Department, which also distributed a notification to community members when Peterson moved to town in July.
"I'm the Level 3 sex offender all of you have been talking about," Peterson told the crowd. "It seems as though the big reason why we are here tonight is me. The problem is, all you know, all you get to know about my problem is what you read." He told the crowd he abused his niece, who was under 13 years old at the time, "over the course of a weekend" in Ohio.
Read Peterson's entire speech on Belmont Patch.
According to the Massachusetts Sex Offender Registry, he was convicted in 2000 of rape and abuse of a child as well as indecent assault and battery on a child under 14 years of age.
Though some people began angrily shouting at Peterson as he described the incident that sent him to prison for four years, many listeners felt it was important to hear him out.
"Whoever is uncomfortable, we respect that. But we are being told that we need to be knowledgeable to protect our children," one resident said.
Peterson, who lives with his wife and 14-year-old daughter, went on to say that "One of the scariest thing[s] while spending time in prison was wondering ... that it will not happen again." He said he has been in therapy for eight years and "at this point, I know it will never happen again."
Nevertheless, Peterson is a "Level 3" sex offender which, according to Massachusetts Executive Office of Public Safety, means "he has been determined to be at a high risk to reoffend and to pose a high degree of dangerousness to the public."
He also said he is willing to answer any questions that any community members have for him.
Internet reactions to Peterson's speech were mixed.
TheStir commenter PRIMA87 wrote:
This man is a cretin… This piece of s**t seems to think 4 years paid for a crime that the victim will live with forever, and yet this delusional "writer" finds him brave. The only people brave are the niece he raped and the daughter that has a rapist as a father and a dumb a** woman who was stupid enough to stay with him.
While Gawker commenter Heatherlyb noted:
I'm not sure why this man stood up and faced his community, but I'm glad that he did, and I hope more sex offenders can do so. Shame and secrecy do more to perpetuate the cycle of abuse than almost anything else, and this is one great way to shine some light on a community's darkest corners.
BEFORE YOU GO
PHOTO GALLERY
FBI's Ten Most Wanted