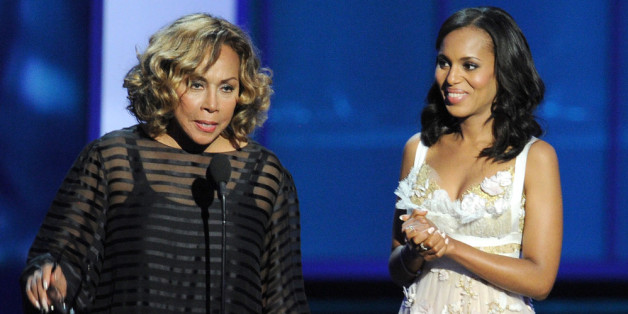 Diahann Carroll and Kerry Washington shared the Emmys red carpet on Sunday night and Carroll used that moment to talk about the Emmy's support for African American actors and actresses.
Kerry received a 2013 nomination for the lead in the drama, Scandal and Diahann Carroll was nominated in 1969 for her role on the acclaimed series Julia.
During her red carpet appearance 78-year-old actress aid it shouldn't have taken 45 years for another African American female to star in a top rated drama series.
Read more on www.inquisitr.com