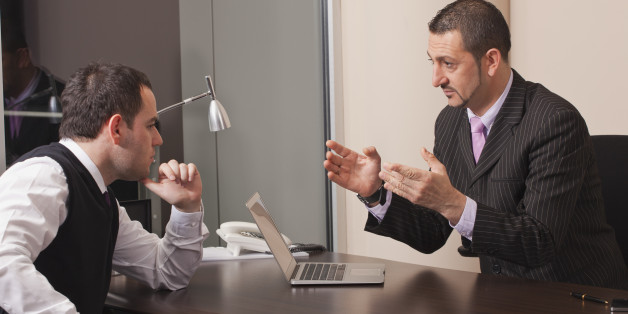 Negotiating for a 4-percent raise every three years can boost your earnings by $1,037,773 over a 45-year career, researchers at career website Salary.com found.
The analysis took two theoretical workers, Jim and Jane. Jane negotiates both a higher starting salary as well as a 4-percent raise every three years, while Jim accepts his yearly 1 percent boost. The analysis is rough, Abby Euler, the GM of Salary.com admits, but it's meant to help workers overcome their gripping fear of asking for more money. (Story continues below infographic.)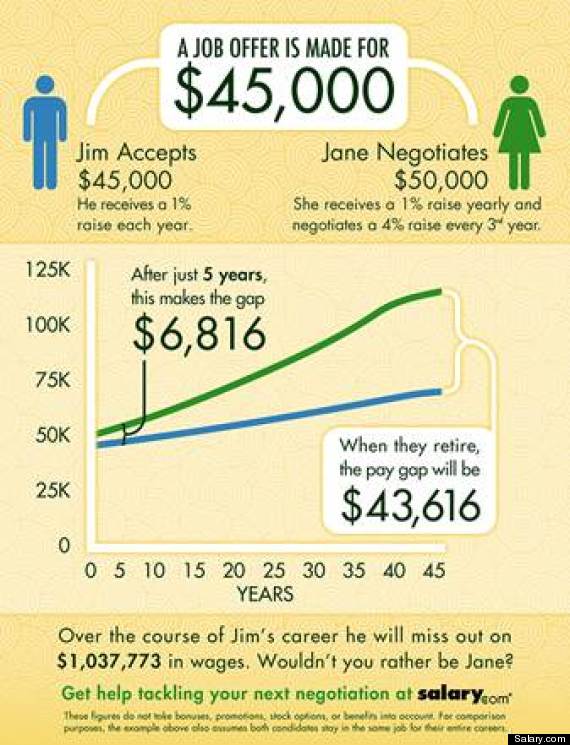 Jim's reluctance to negotiate is quite common; more than half of workers say they don't negotiate during performance reviews.
"A lot of us fall into that realm of we really love our jobs, we really love the companies that we work for, we really love our managers tend to think just wait, it will happen when it will happen," Euler said. "It feels icky, money is something that humans tend to steer clear of talking about."
It's also hard. Studies show that finding the right time is key. In addition, your approach is important. A 2012 study found that making a joke about earning $1,000,000 will help you get more money even if you're making way less than that.
For women workers, getting a raise can be especially hard. In the first place, they tend to be more hesitant to ask. But once they do muster up the courage, their approach is often viewed as more aggressive, even if they're using the exact same strategies as their male counterparts, a 2011 study found.
Euler has a few pieces of advice for workers of both genders who plan to ask for more money: Realize you're not going to get fired for asking, arm yourself with data about your performance and your company's and pick a specific percentage to go for.
Finally, she says "put yourself in your boss' shoes."
"A lot of managers are not in a position to say 'yes, you deserve a raise,' which means as much as you're prepping yourself, you're prepping your manager," she said. "They need the data."

BEFORE YOU GO
PHOTO GALLERY
9 Things Never To Say When Asking For A Raise