Blake Griffin is the proud papa of a baby boy.
According to TMZ, the Los Angeles Clippers star and Brynn Cameron, a former University of Southern California basketball player, welcomed the birth of their child, Ford Wilson Cameron-Griffin, on Aug. 1.
"We are very happy to have a healthy baby, but respectfully request to keep our personal affairs private and let us focus on parenting our son," the 24-year-old NBA All-Star said in a Monday statement to the Los Angeles Times.
While this is reportedly Griffin's first child, Cameron, 27, has a 6-year-old son with NFL quarterback and former USC football player Matt Leinart, reports Fox Sports.
(Story continues below.)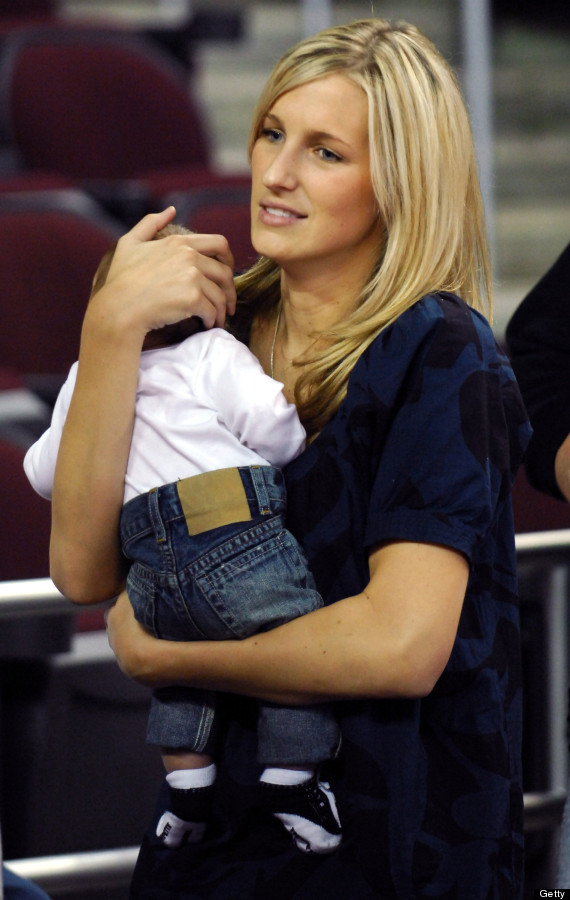 In this 2007 photograph, Cameron is pictured holding her son -- and half-brother of baby Ford -- Cole Cameron Leinart at USC's 59-51 victory over Oregon State in Pacific-10 Conference women's basketball game at the Galen Center in Los Angeles, Calif.
Leinart, who won the Heisman Trophy in 2004, reportedly dated Cameron during their USC days. According to Fox, Cameron announced that she was pregnant shortly after the couple parted ways.
Though details about Cameron's relationship with Griffin are scarce at this time, Yardbarker has noted that the pair were rumored to have been an item as far back as 2011. "Blake Griffin dating Matt Leinart's baby mama," the sports news site said at the time.
TMZ reports that they are "no longer together."
BEFORE YOU GO
PHOTO GALLERY
101 NBA Posterizations