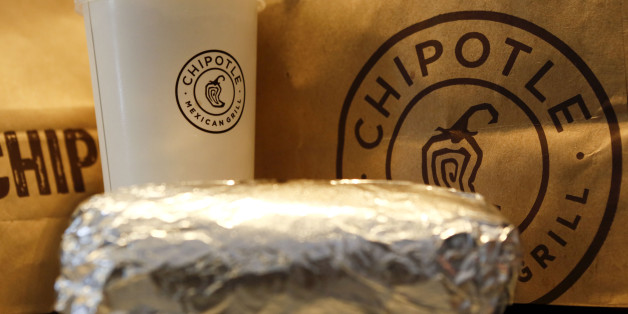 Vegans and vegetarians will soon be able to chow down on Chipotle's pinto beans at any of the chain's U.S. stores. Previously, the beans were made with a small amount of bacon. But no longer.
Consumerist shared a picture announcing the recipe change at one Chipotle location and confirmed with a spokesman that the new beans will get a national rollout.
"We are phasing in a new bacon-less pinto bean recipe around the country," a Chipotle spokesperson told the site. "In testing some recipes, we simply didn't think the bacon added anything and, by removing it, we make the pinto beans vegetarian."
About two years ago, Chipotle was under fire for failing to mention the beans' pork content on its in-store menu. (Chipotle does disclose on its online menu that the pinto beans are made with pork.)
Seth Porges, who at the time was a senior editor at Maxim and does not eat pork for religious and cultural reasons, was shocked to learn that he unknowingly had consumed bacon over the course of several years prior. Porges complained directly to Chipotle CEO Steve Ells in an email, who apologized and said menus would be changed to reflect that the beans are made with pork.
Chipotle's pinto bean mixup is the latest of the chain's posturing toward the meat-free crowd. Early this year, Chipotle announced it was testing a new tofu filling for its burritos called "sofritas."
BEFORE YOU GO
PHOTO GALLERY
Mealbreakers