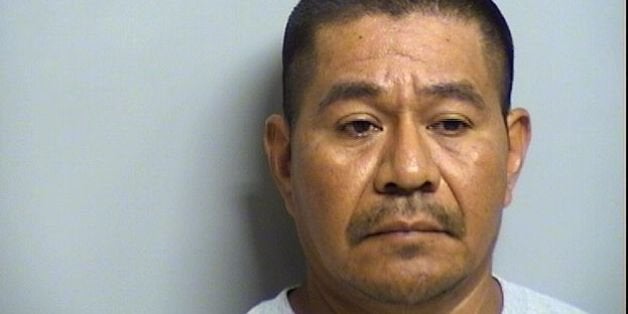 In a move reminiscent of the television show "To Catch A Predator," an Oklahoma mom outwitted a suspected pedophile by posing online as her 11-year-old daughter.
Police say the accused, Rafael Reyes, emailed the girl sexual messages. However, the recipient was actually her mother.
The parental sting operation may be a first for the city. "I'm not aware of this occurring before, but I would not say that it has not," Tulsa Police spokesman Leland Ashley told The Huffington Post.
According to the police report obtained by HuffPost, Reyes, 47, was arrested for lewd proposal to a minor and lewd molestation of a minor. (The girl told her mother that Reyes, who had previously lived with their family, molested her and drank her urine when she was 4, the report said.)
The messaging lasted between Sept. 11 and Sept. 19. Reyes attempted to visit the girl's home on Sept. 15 but was turned away by her parents, documents state. On Sept. 20, the suspect appeared again after writing that he would pick her up and drive them back to his house for sex while his daughter slept, police say. He was then arrested.
Reyes awaits a Sept. 27 court date, jail records indicate. He also has been put on immigration hold.
"To Catch A Predator," the controversial Dateline NBC show, lured suspects to a house for what they thought would be a tryst with a minor. Eventually, the show's host, Chris Hansen, would confront them before police converged.
This story has been modified to include information from the police report.