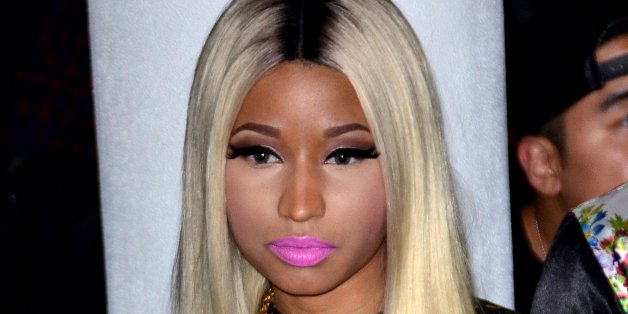 Forbes released its list of the top-earning artists and moguls in hip-hop this week, with Diddy taking the No. 1 spot. He is followed, respectively, by Jay Z and Dr. Dre, who took the No. 2 and No. 3 spots. Nicki Minaj won the title of the top-earning female on the list, coming in at No. 4 overall.
The list was rounded out in the fifth through 10th spots by Birdman, Kanye West, Lil Wayne, Wiz Khalifa, Ludacris, and Pitbull. Minaj is the only woman on the full list of the top 20. She has become a figurehead of sort for female rappers, often featured as the one woman in ensemble rap songs, and continually questioned about the role of women in hip-hop.
Minaj has spoken about competition between female rappers before, saying in 2010, "People think that I'm the 'hated female rapper, but a lot of the girls have shown me a lot of love, and behind the scenes have said, 'Congratulations, keep up the good work.' Can't we all just get along?"
Minaj added that she has found friendship in other women in the business, saying, "There are many female rappers that I get along with. There have been so many female rappers that have congratulated me and given me genuine love, from Trina, who is my darling, to Missy Elliott to Queen Latifah to Foxy Brown to Remy Ma. It goes on and on, and that's what people don't understand."
PHOTO GALLERY
Nicki Minaj's Style Evolution
BEFORE YOU GO