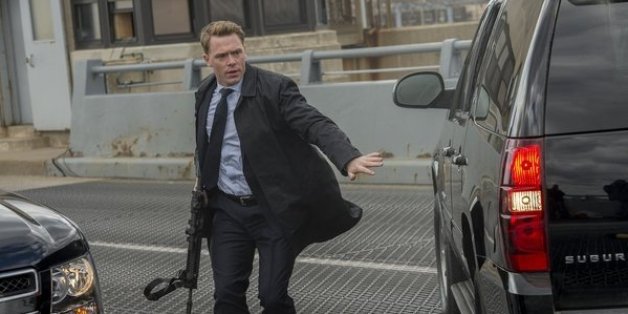 "The Blacklist" is just getting started with its twists.
The NBC drama starring James Spader, Megan Boone, Parminder Nagra and Diego Klattenhoff debuted to close to 13 million viewers on Monday night and featured some big mysteries. Klattenhoff told The Huffington Post to expect "many, many, many" more twists. "It's a very well-written show, well-crafted. We just have the best people coming in to do guest spots," he said.
Klattenhoff spent two seasons on "Homeland" as Mike Faber, Brody's (Damian Lewis) best friend, and lover to Jessica (Morena Baccarin), Brody's wife. He said it was an easy switch to go from the CIA world of Showtime's "Homeland" to NBC's "The Blacklist."
"It's not like I had a huge transition and had to lose 40 pounds or gain 40 pounds," he said. "They put me in these great suits. It wasn't too, too much. I'm playing an FBI agent so I did a little bit of reading and talked to the writers as much as possible. I kind of slipped right in there. It's very fun, there's a lot of action, a lot of great stuff to shoot."
Klattenhoff made a splash on TV with "Homeland," but he's still recognized for "Mean Girls." In the Tina Fey-scripted comedy, Klattenhoff played Shane Oman. He said he's still recognized for the role.
"'Homeland's' taken over the frontrunner for that," he said. "We were shooting over in Astoria and we had these real cute little friends ... they were 15, 16 years old, their friends, these guys didn't care at all, but the girls who were waiting outside the trailer just to say hello. They were very sweet and really nice. I was just surprised that 10 years later -- it's been 10 years since we started shooting in Toronto -- and it's still relevant and it's still a great movie."
"The Blacklist" airs Mondays, 10 p.m. ET on NBC.
BEFORE YOU GO
PHOTO GALLERY
Critics Picks 2013-2014