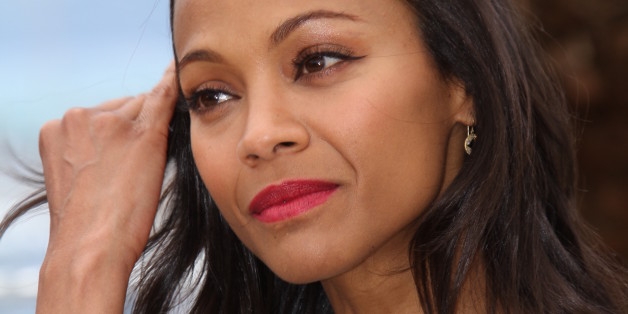 Zoe Saldana has listed her Los Angeles home for $1.199 million.
The actress's two-unit property is located on a corner lot in LA's trendy Los Feliz neighborhood. The top floor is the main living area and has three bedrooms and three bathrooms. The master suite connects to a gorgeous indoor/outdoor bonus room, which leads to a walled-off redwood panel deck.
The bottom unit has one bedroom, one bathroom and two separate storage areas. It is currently in use as an office and walk-in closet. Saldana bought the home back in 2006 for $1.055 million, according to public records.
Real estate blog Zillow.com, which was one of the first sites to report on the listing, notes that there are two possible reasons that Saldana is moving on. The first is a sad one; the home was broken into back in March 2012, according to multiple reports.
The second, happier reason is that Saldana is rumored to have married Italian artist Marco Perego this summer and could be hunting for a new place with her husband.
While perfect in almost every way, the home is a surprisingly modest one for an actress of Saldana's caliber. She has roles in two of Hollywood's major sci-fi franchises: the first as warrior Neytiri in the "Avatar" films and the second as Spock's love interest Uhura in the "Star Trek" reboots.
The listing is held by Andrew Rhoda of Coldwell Banker, Sunset Strip.
Photos by Mark Singer Photography, courtesy of Realtor.com
PHOTO GALLERY
Zoe Saldana's Los Feliz Home