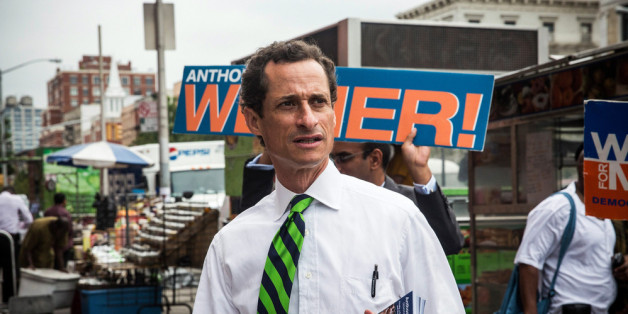 When Anthony Weiner resigned from Congress in 2011, speculation immediately arose that he would start a career in cable news or some other media platform. Instead, of course, Weiner kept sexting for a year, raised his son and then ran for mayor in New York City.
According to the New York Observer, though, Weiner never got the media out of his head:
Mr. Weiner began reaching out to agents who represent talent for television and radio as early as February of 2013-months before he began to seriously test the waters on a return to public life with an April New York Times Magazine story, according to individuals familiar with the conversations.
Weiner was a regular, lively figure on cable news before his resignation--whether fighting with Megyn Kelly or commiserating with Rachel Maddow. Since his return to public life, though, things have gotten a lot less friendly, as Weiner started openly mocking reporters to their faces and the same pundits who had welcomed him began viciously denouncing him.
BEFORE YOU GO
PHOTO GALLERY
Anthony Weiner's Uncomfortable Faces