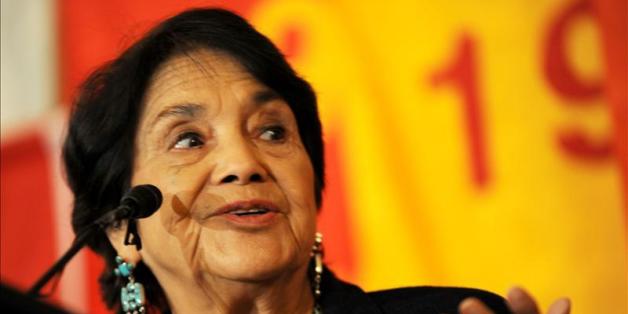 Chicago (EFE).- Dolores Huerta, a defender of the human rights of Hispanic workers for more than 40 years, believes that Latinos still have a "long road" to travel.
"You can see we have a long road to travel despite all our achievements since the (19)70s, a long way still to go in terms of our numbers compared with our representation," the 83-year-old labor and civil rights leader told Efe.
Huerta, Cesar Chavez's partner in founding the United Farm Workers, said there are regions of the country where Hispanics number as much as 50 percent of the population but lack representation on school boards, city councils and state legislatures.
She worries about plans in several states to pass voter identification laws, something she sees as an attempt to keep Hispanics and blacks away from the polls.
"There are still a lot of (white) people in this country who have learned nothing about diversity and inclusion," the activist said.
In the midst of Hispanic Heritage Month (Sept. 15-Oct. 15), Huerta said that in many schools, no Hispanic textbooks are allowed.
"Our young people of color have no idea about the contributions their people have made to build this country, which means we have a lot of work ahead of us," she said during the telephone interview.
Even so, the New Mexico native seemed encouraged by the large number of Hispanic organizations at work nowadays.
Huerta, a recipient of the Presidential Medal of Freedom, said the Cesar Chavez legacy persists to this day among Latinos.
"Cesar's legacy is one of struggle and of a belief that we can change things, but that we ourselves must go out and do it. These changes don't happen by themselves," she said.
BEFORE YOU GO
PHOTO GALLERY
Latino And Hispanic Google Doodles