A New York City subway cleaner says she was just doing her job, but we're pretty sure "catching criminals" was not an MTA requirement.
Nevertheless, when Felicia Williams saw a man allegedly drag a woman down stairs and steal her wallet, the 45-year-old subway worker took action. Williams followed the suspect, who ran out of the 18th St. station and changed his outfit, the New York Daily News reported. She then waved down passing school safety officers, who stopped the man, later identified as 20-year-old Robert McLeod.
McLeod was arrested and charged with robbery and assault. His victim, 24, suffered a broken leg.
"Anyone who would have heard this woman's screams would have helped, too," Williams told Yahoo Shine.
(Story continues below.)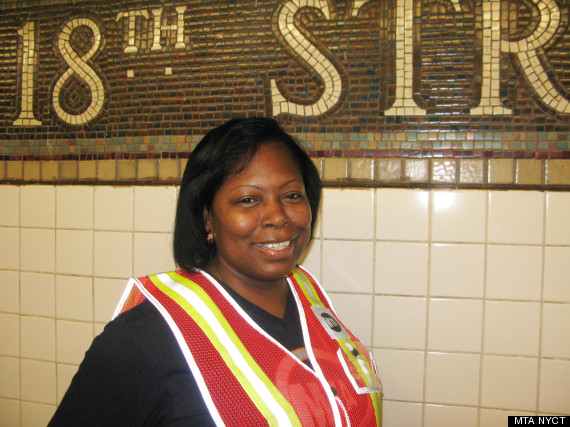 The incident occurred in March 2013, but Williams is now being nominated for the NY Daily News' Hometown Heroes in Transit Awards.
"Ms. Williams' act speaks highly of her dedication and concern for the safety of our customers and is yet another example of our employees going above and beyond the call of duty," said stations department supervisor, Algene Hall.
Williams, meanwhile, has made a new friend in the woman she assisted.
"We exchanged phone numbers and she invited me to dinner," Williams told Yahoo Shine. "I know we'll stay in touch forever."
H/T: The New York Daily News
BEFORE YOU GO
PHOTO GALLERY
The Most Heartwarming Thank You Notes To The Police