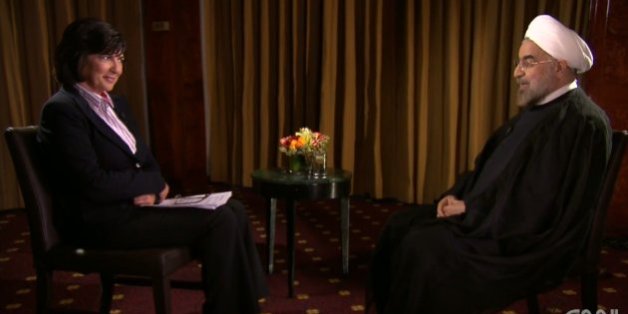 Iranian president Hassan Rouhani has gone on a major media blitz during his stay in the United States.
Rouhani, who has signaled his eagerness for a diplomatic agreement with the West, had already given an interview in Tehran to NBC's Ann Curry. But his trip to New York to speak before the United Nations allowed many other journalists to speak to him.
CNN's Christiane Amanpour got the first crack at Rouhani, speaking to him for an interview that aired in part on Tuesday night. On Wednesday, Charlie Rose tweeted that he would be speaking to Rouhani for the entirety of his hour-long PBS show.
On Wednesday morning, Rouhani also met with a broad cross-section of reporters, editors and network presidents. NBC's Andrea Mitchell was among those present:
In informal convo w/ American media @HassanRouhani said abt decision not 2 meet #Obama Tues: "We did not have enough time to make it happen"

-- Andrea Mitchell (@mitchellreports) September 25, 2013
So was Katrina vanden Heuvel, editor of The Nation:
Iranian President Rouhani repudiates Holocaust denial: In meeting with journalists,he says "massacre of Jews by Nazis cannot be denied."

-- Katrina vandenHeuvel (@KatrinaNation) September 25, 2013
So, according to Politico, were everyone from Diane Sawyer to Gwen Ifill to Jill Abramson to Jeff Zucker to David Remnick to Nancy Gibbs, the new editor of Time.