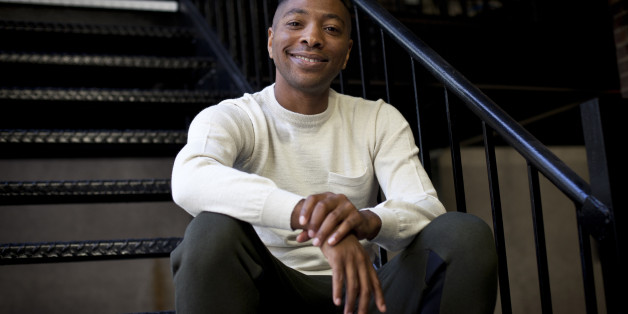 WASHINGTON -- Three years ago, poverty qualified choreographer Kyle Abraham for food stamps. On Wednesday, the MacArthur Foundation announced it had awarded the 36-year-old Abraham one of its coveted fellowships, known informally as "genius grants."
"Although early in his career, Abraham is establishing a singular choreographic style and creative vision for exploring important contemporary issues with a clarity and beauty that resonates with a wide range of audiences," the foundation said in its announcement. The fellowship comes with a five-year grant worth $625,000.
Success didn't come easy. Abraham told HuffPost that in 2009, he'd been skipping meals as he tried to nurture his fledgling dance company, Abraham.In.Motion.
"Maybe I would eat dinner," the New York resident said. "When I realized that I was in a certain bracket that I could get financial assistance I definitely jumped on and got those food stamps because it really helped relieve some of the stress."
For less than a year Abraham received about $200 a month. According to the government's most recent report on dynamics of participation in the Supplemental Nutrition Assistance Program, brief stints are common. "From 2004 to 2006, half of all new participants received SNAP benefits for 10 months or less," the report said.
Republicans in Congress say they want to reduce nutrition spending partly out of concern that benefits lull recipients into complacency instead of self-sufficiency. As the House of Representatives passed a GOP bill that will cut 3.8 million Americans from the program, some GOP lawmakers highlighted Jason Greenslate, a California musician who received SNAP benefits but had no interest in finding a regular-paying job. The legislation targets able-bodied adults without dependents -- people like Greenslate, but also like Abraham.
Abraham said he hasn't followed the food stamp debate closely. Speaking for himself, he said he was grateful for the help but wanted to be done with it as soon as he could.
"The thing about government assistance is, you don't want to need it. You want to be able to do for yourself however you can," he said. "I didn't want to take away from someone else when I started to realize how I could take care of those financials a little better."
In a video on the MacArthur Foundation's website, he said the grant would give him more freedom to do the work he's wanted to do all his life.
"I can make art," he said. "I can actually fraction the money in a way that I know I can live comfortably and make work, and hopefully good work, for a good number of years."
But Abraham's still working to raise money for his company. And Congress has work of its own to do; the House bill, which amounts to a 5 percent spending cut, will have to be merged with more modest Senate legislation before any changes can become law.
BEFORE YOU GO
PHOTO GALLERY
U.S. Capitol Photos