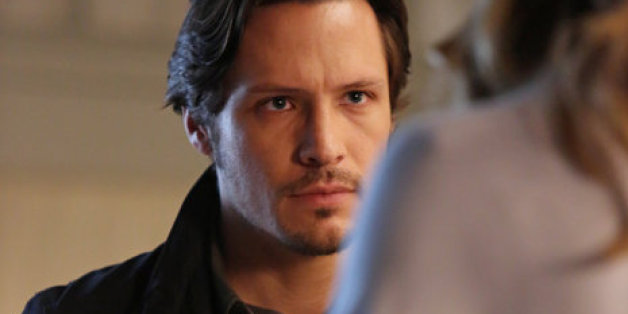 Nick Wechsler is ready to share some secrets from Season 3 of "Revenge" ... and they're juicy.
Wechsler, who plays Jack Porter on the hit ABC show, said fans are in for a big surprise when it comes to Jack and Emily Thorne's relationship.
"When we pick up, there's a lot of tension between Jack and Emily. He's pretty damn mad at her and he's trying to go on with his life despite not having seen justice with Conrad [Grayson]. He's trying his hand at just letting him live and get away with it, but at a certain point he finds it untenable," Wechsler told The Huffington Post. "It's boiling just under the surface that he's got to get revenge. It doesn't take much to set him off again on his path."
But will Jack and Emily finally rekindle their childhood romance?
"I think their relationship is the key and I think if we get them together, people will stop saying they want it to happen," Wechsler said. "I think it's smarter to make people want them to get together than actually getting them together."
Still, they might get together in a different way. Wechsler hints that Jack and Emily could possibly join forces in their quest for revenge against the Graysons: "We'll see," he said. "I wish I could tell you."
As for how Jack grieves the death of his brother, Declan, who died in the Season 2 finale, Wechsler said he hides his pain very well ... for now.
"It's all stuff that is running in the background of his heart all the time. I've lost close loved ones and [you learn that] life just keeps going," Wechsler said. "Before someone passes, and after, your life is largely the same, it's just you have this huge hole. So, Jack's day to day looks much the same, we're not seeing him process that loss, but we know it's what he's feeling. So, you find that stuff comes up, but it's really kind of an engine," he adds. "It's this thing that drives him and his rage is just under his skin. If you cut him, he would bleed it."
"Revenge" Season 3 premieres Sunday, Sept. 29 at 9 p.m. ET on ABC.
BEFORE YOU GO