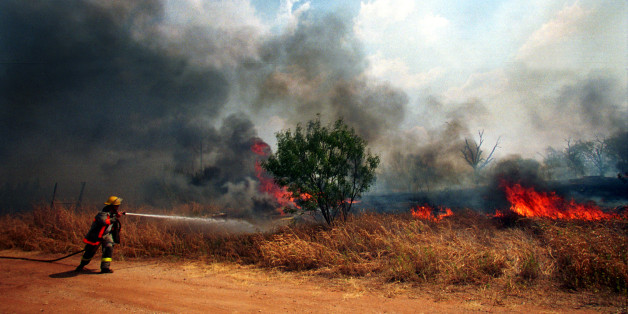 Don't judge a book by its cover. Or in this case, a state by its politicians.
According to a study conducted by the Yale Project on Climate Change Communication, 70 percent of Texans accept that global warming is taking place. In fact, only 14 percent believe global warming is not happening. Although fewer than half (44 percent) agree it's mostly caused by humans, more than 50 percent think now is the time for local and federal government to act on the changing climate.
However, these statistics might be surprising for people who closely follow lawmakers from the state.
Texas Governor and presidential hopeful Rick Perry proudly proclaimed he is "not afraid" to be considered a climate skeptic. He insisted that the science behind man-made climate change "is still not settled" and that scientists manipulate the data in order to make money. "I do believe the issue of global warming has been politicized," Perry was quoted as saying in 2011.
This disbelief may be the reason 59 percent of Texans think the governor should be doing more to combat climate change.
Ted Cruz, a controversial senator from the Lone Star State, hasn't been shy about sharing his anti-climate views. Cruz is a believer in Agenda-21 conspiracy theories, and forced changes to a Women's Day senate resolution that alluded to a changing climate. "A provision expressing the Senate's views on such a controversial topic as 'climate change' has no place in a supposedly noncontroversial resolution," said a spokesman for the senator. These are just a few reasons Cruz was bestowed with one of Organization for Action's unicorn trophies for climate change "deniers".
Despite what some politicians believe, Texas is already beginning to feel the effects of global warming. Withering drought, sea level rise and soaring temperatures are forcing Texans to find ways to cope. It may be no surprise, then, that 95 percent of those who believe in global warming worry about an increase in heat waves.
Yet even with the crippling drought, Perry refuses to acknowledge the scientific basis for his state's troubles. "You're going to have good years, you're going to have bad years," the governor once told reporters. "We'll be fine."
BEFORE YOU GO
PHOTO GALLERY
Least Environmental Senators