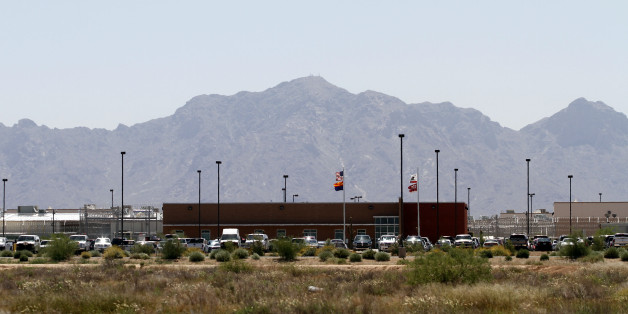 Eighteen men associated with a Hawaii-based prison gang were indicted on racketeering-related charges yesterday, including drug-trafficking, bribery, violence and tax fraud.
All of the indictees were members of or associated with the "USO Family" prison gang. "USO" stands for United Samoan Organization, though the gang is multiethnic. It has no known presence in Samoa. Founded in 1998, the gang now comprises roughly 800 members, 500 in the state of Hawaii and another 300 in prisons on the mainland U.S. The gang's growth was characterized by FBI agent Vido Bottom as an evolution from a small ethnic prison group to a full-scale modern urban gang.".
"They are the dominant prison gang in Hawaii," and "a major prison gang" nationally, according to U.S. Attorney Florence Nakakuni.
The gang has been known to completely "take over" prisons, using a "defined structure with leadership and 'soldier' positions."
The USO family's widespread prevalence and dangerous capabilities bring new attention to Hawaii's crippling prison space problem. Hawaii has about 2,000 inmates in private prisons in Arizona alone, largely due to a shortage of facilities on the islands. As of last year, Hawaii had over 6,000 inmates total.
The arrangement has come under strong criticism, but little has changed despite Governor Neil Abercrombie's assertion as a gubernatorial candidate that exporting Hawaii prisoners to the mainland was "against the basic values of Hawaii, essentially turning prisoners into commodities to be held by the lowest bidder." According to Civil Beat, in 2010 the governor (who used to be a probation officer) vowed to "work as quickly [as possible] to bring all prisoners back."
Governor Abercrombie's comments were in response to questions concerning a lawsuit that had been filed by Hawaii prisoners claiming rampant abuse, rape and killing occurring in the private mainland prisons. Hawaii contracts with Corrections Corporation of America (CCA). As of 2010, the daily cost of housing a prisoner at a CCA prison was half what it cost at a public prison in Hawaii.
In 2010, 26-year-old Maui-born Bronson Nunuha was beaten and killed in his prison cell in Arizona in an act of gang violence. A few months later, another Hawaii inmate was killed, and the year before Hawaii moved female prisoners out of a private facility in Kentucky after six workers were accused of sexual misconduct and rape.
The current wave of indictments comes after a three-year investigation by the FBI, IRS, Hawaii Department of Public Safety and Honolulu Police Department. KITV reports that six of the defendants were accused of distributing methamphetamine and marijuana. Thirteen defendants received indictments for three separate incidents of assault. The assaults were conducted to gain entrance, keep and promote position within the USO gang. One person was charged with tax fraud, the method by which the gang reportedly funds its activities. Money fraudulently garnered from tax returns is often used to bribe prison guards, and one former guard was included in the indictment.
BEFORE YOU GO
PHOTO GALLERY
10 Major Crimes That Shocked America (SLIDESHOW)