An elderly man who thought he was receiving help with groceries from a good Samaritan ended up being robbed, police say.
Virginia man Warren Guiden, 85, was shopping at a farmer's market Monday morning when a woman approached him, asking if he needed help carrying his groceries back to his car, WAVY reported.
Guiden allowed her to help him, but when he got home the same woman approached him and asked if she could use his restroom, Hampton Police Division spokeswoman Mary Shackelford told the station. When they entered Guiden's residence, the woman allegedly pulled out a firearm and stole the man's wallet.
"She was neatly dressed, very polite, didn't look like a person -- like an old tramp, or anything -- that would have a reason to… I thought at that minute that she'd followed me home to help me get the watermelons out of the car," Guiden said.
Shackelford said the woman was caught on surveillance video at a local gas station shortly after the robbery trying to use Guiden's credit card. Police are still searching for the suspect.
There have been other shocking crimes involving elderly victims reported recently.
Delbert Belton, an 88-year-old WWII veteran, from Spokane, Wash., was beat to death by two teens in August.
Earlier this month, 80-year-old Creston Portis was allegedly pistol whipped in an attempted carjacking.
Guiden's alleged robber is described as a black female with light complexion who is 30 to 40 years old and stands about five to five-an-a-half feet tall. She weighs about 160 pounds, has corn rows and was wearing a grey T-shirt and dark pants.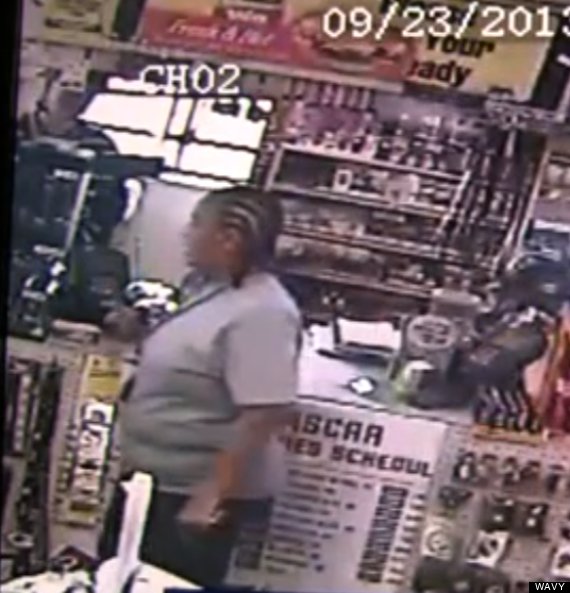 BEFORE YOU GO
PHOTO GALLERY
Bank Robbing Bandits