Aaran Stewart is a 21-year-old man with severe autism and obsessive compulsive disorder. He has difficulty dealing with change. This should make traveling extremely difficult for him. But thanks to the extraordinary efforts of the staff at London's Heathrow airport, flying out of the United Kingdom is easy -- even when Stewart travels alone.
The airport has made sure that each time Stewart flies out, he experiences identical conditions. This means he meets the same airport staff, leaves from the same gate, and gets the same seats every single time, BBC News reported.
Stewart has had to travel four times a year for five years to attend Boston Higashi High School in the U.S. The school serves children and young adults with autism.
(Story Continues Below)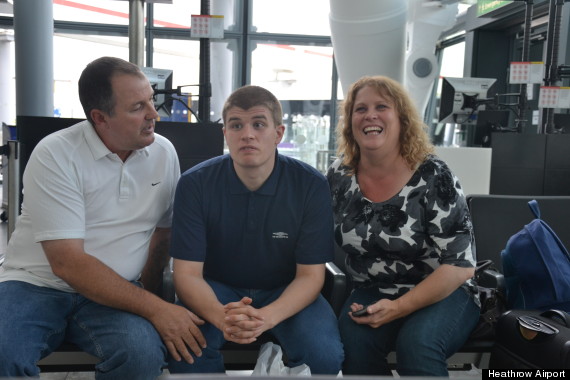 His mother, Amanda, told Radio 4 that without Heathrow's procedures, her son wouldn't even be able to get on the plane. Changes would cause him to panic.
Mark Hicks, Head of Passenger Support Services at Heathrow, told The Huffington Post in an email that the airport takes accessibility very seriously.
"Last year we helped over 900,000 passengers with reduced mobility through our airport," Hicks said. "We believe the key to providing a good experience is consistently giving passengers genuine choice so that their individual needs are met and they feel in control, giving them confidence over their journey."
BEFORE YOU GO
PHOTO GALLERY
People Receive The Best News Ever