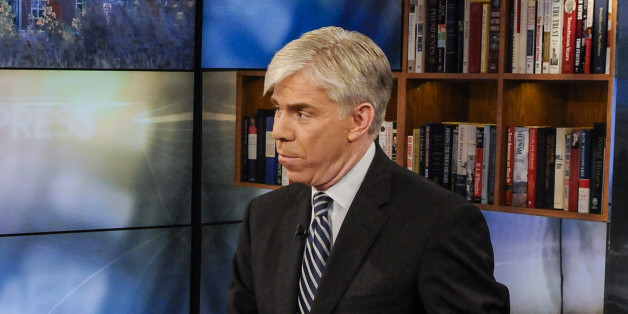 The ratings challenges facing NBC News were thrown sharply into focus on Friday, as the network received two pieces of bad news about their viewing figures.
First, there was the confirmation of the news that "Good Morning America" had beat "Today" for a full season for the first time since the early 1990s.
In response, "Today" sent out a press release noting that it posted more year-on-year ratings growth in the coveted A25-54 demo in the past week than "GMA" did.
The continued success of "GMA" is something of an old tale, though. A newer one is the pronounced falloff in the fortunes of "Meet the Press," for so long the dominant Sunday morning talk show. On Friday, ABC News announced that its Sunday show, "This Week," had beat "Meet the Press" in both key ratings categories for an entire quarter for the first time since 1997.
The victory was a tiny one--"This Week" had 2.532 million total viewers and "Meet the Press" had 2.513 million--but it was the capper to a trying few months for David Gregory's show, which has been seeing some of its lowest ratings in decades. "Meet the Press" managed to beat "This Week" for the 2012-2013 season, but the trends are going ABC's way.
(CBS News is sitting the prettiest on Sundays, with Bob Schieffer's "Face the Nation" coming in first for the season for the first time since the current Nielsen methodology was introduced in 1987.)
If there is a bright spot for NBC News, it is in the evenings, where Brian Williams managed to beat back Diane Sawyer's persistent challenges and come in first in the ratings for the season. Sawyer's "World News" came closer to beating "NBC Nightly News" than at any point since 2008, but it was not enough.
BEFORE YOU GO
PHOTO GALLERY
NBC's New Shows 2013-2014