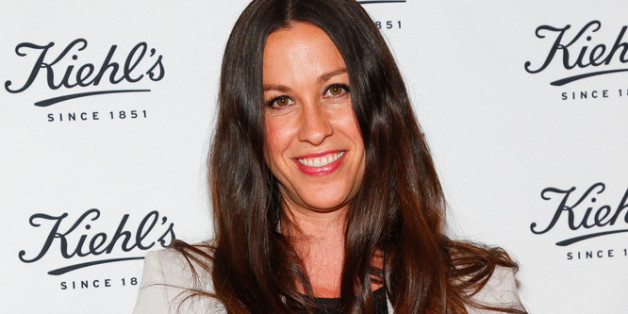 Alanis Morissette is being sued by a former nanny who says Morissette would not let her leave the child's room during her 12-hour shifts.
RadarOnline.com obtained the court documents filed by Bianca Cambeiro in Los Angeles Superior Court on Sept. 26 against Morissette and her husband, Mario Treadway. In the filing, Cambeiro states she was hired in August 2011 as a night nanny for the couple's son, Ever. Her shift was from 9 p.m. until 9 a.m. for $25 per hour.
She claims she was neither paid overtime nor given breaks during her employment, which ended in March 2013. She also purports she was "prohibited from leaving the bedroom of the child she was supervising while the child was sleeping" unless a parent was in the room or until the other nanny arrived.
Cambeiro cites physical, mental and emotional injuries and distress, pain and suffering, lost wages and benefits and health care expenses. She is seeking at least $100,000 in damages.
A representative for Morissette was not immediately available for comment.
The 39-year-old gave birth to son Ever Imre Morissette-Treadway in 2010. The following year, she discussed motherhood in a blog for iVillage.
"I remain baffled at how little I was prepared for what was to come," she wrote. "It was all I could do not to cry out for the kind of mothering that I was intending to offer my lil' one. Someone who could swoop in and just DO THIS FOR ME while they pet my trembling head, while I whimpered in the corner... And there was no doula alive that could have reached in and taught me what I have learned through experience. There was no midwife who could show me how to grow up, warp-speed from complicated contemplative maiden to accountable matriarch."
"These things required months of growth and calibrating!" she added. "And here I naively thought that I would arrive as a MOM at the same time as my lil' boy arrived as a SON. The latter waaay preceded the former. But necessity precedes form sometimes."
BEFORE YOU GO
PHOTO GALLERY
Celebrity News & Photos