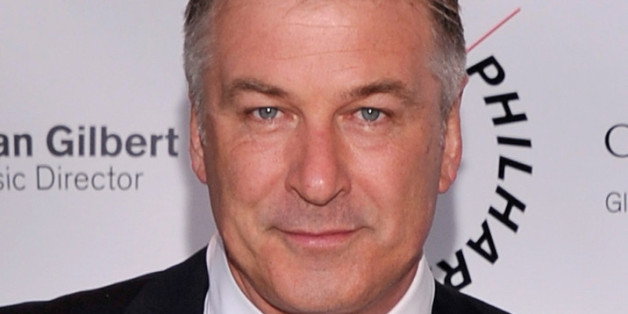 Alec Baldwin has some choice words for Arpad Busson, the billionaire French financier and fledgling film producer who has a child with Uma Thurman. In a new interview with TV Guide, Baldwin blasted Busson as a "pockmarked toady" and "bloated little toad."
The issue stems from the fact that Busson said Baldwin was nothing more than a television star, a byproduct of Baldwin's stint on the long-running NBC series "30 Rock." Busson -- who was listed as an executive producer for "On The Road," but has few other relevant film credits -- came into Baldwin's atmosphere because he was approached by the actor and director James Toback to provide financing for a romance movie set in Iraq, in which Baldwin would star. (Baldwin and Toback took the project around the Cannes Film Festival in 2012, where they met with Busson among many others, while filming the exploits for a new documentary called "Seduced and Abandoned"; that film will air on HBO on Oct. 28.)
"If movie stardom meant being trapped on a yacht with Busson, I'd rather be a weatherman for Channel 4 in New York," Baldwin told TV Guide.
Baldwin and Toback made a splash at Cannes with the pitch for the Iraq romance, interviewing directors like Roman Polanski and Martin Scorsese, as well as financiers like Avi Lerner, who said the film could work as long as it starred Gerard Butler and "what's her name, Natalie Portman."
"I love that he said, 'What's her name,'" Toback told the Los Angeles Times in May. "He doesn't know Natalie Portman. He doesn't need to, because in a few years there will be someone else. It's like a stock. It's only worth something now."
For more on Baldwin, including what he thinks of Steven Spielberg, head to TV Guide.