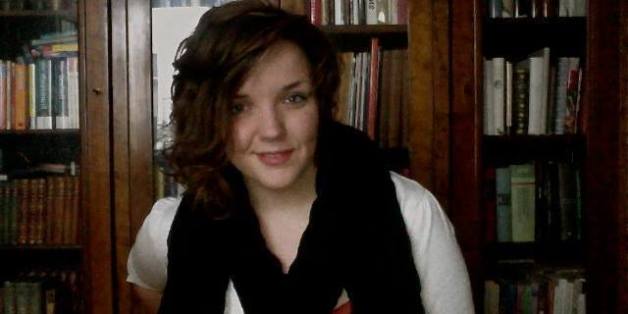 Minnesota authorities looking into the disappearance of Anarae Schunk suspect the 20-year-old college student may have met with foul play.
"Burnsville police have ... obtained several items of evidence in connection with this matter ... which has led us to believe that Anarae Schunk may have been the victim of a homicide," Sgt. Jeff Witte said in a press release.
Witte did not elaborate on what evidence investigators have found that suggests Schunk is dead.
Speaking with the Star Tribune, Schunk's brother, Tyson Schunk, said authorities had found his sister's white jacket. It was reportedly covered in blood and had roughly 20 puncture marks, suggesting she had been stabbed.
Police have been searching for Anarae Schunk, a junior majoring in sociology at the University of Minnesota, since Sept. 22.
That night, her former boyfriend, 31-year-old Shavelle Oscar Chavez-Nelson, allegedly shot and killed 23-year-old Palagor Obang Jobi outside a bar. Chavez-Nelson was allegedly jealous because Jobi was talking to Chavez-Nelson's his new girlfriend, 24-year-old Ashley Conrade.
Authorities do not suspect Schunk was involved in the shooting, but do believe she left the bar with Chavez-Nelson and Conrade before the shooting, and accompanied the pair to Conrade's townhouse in Rosemount, Minn., afterward. What happened following that remains a mystery.
On Sept. 24, Chavez-Nelson was arrested and charged with second-degree murder in Jobi's shooting. Conrade was also arrested and charged with aiding an offender, for allegedly harboring Chavez-Nelson at her townhouse.
Tyson Schunk told the Star Tribune that his sister's jacket was found in a St. Paul apartment that belongs to Chavez-Nelson's former wife. A knife that authorities believe is connected with the case was reportedly found on the roof of the apartment building.
Officials have reportedly told family members that in order to charge Chavez-Nelson in connection with Schunk's disappearance, they have to locate her body. Authorities, volunteers and members of her family have already conducted multiple searches for her along the Mississippi River and in the vicinity of Highway 46.
Chavez-Nelson has had prior run-ins with the law, including arrests for drug sales, first-degree aggravated robbery, driving with a suspended license, giving false information to police and possession of a weapon by an ineligible person, according to records obtained by the Star Tribune.
Family members told the Pioneer Press that Schunk had recently reconnected with Chavez-Nelson in an apparent attempt to get back a large sum of money she had loaned him.
The investigation of Anarae Schunk's disappearance continued Monday. The family has created a Facebook page to share updates on their efforts.
Anyone with information in this case is asked to contact the Burnsville Police Department at 952-895-4636.
BEFORE YOU GO
PHOTO GALLERY
Anarae Schunk Missing