Elinor Otto started working at aircraft assembly plants in 1942 for 65 cents an hour.
One of the original Rosie the Riveters, Otto has been installing rivets on cargo plans for 70 years. Today, at 93, she's earning close to $40 an hour.
"When I go to heaven, I hope God keeps me busy!" she told the Los Angeles Times.
Story continues after photo.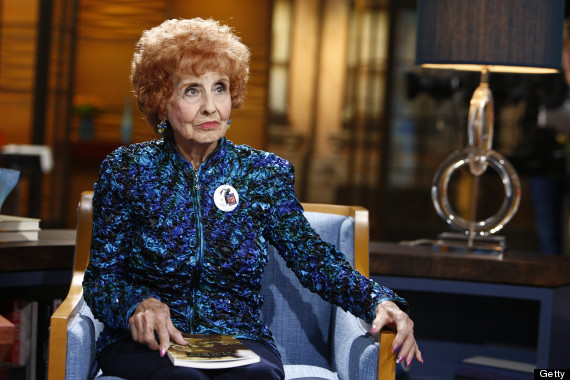 Elinor Otto appears on NBC News' 'Today' show.
Otto was newly single with a young son to support when the Rosie the Riveter movement began during World War II, according to the LA Times.
She joined the war effort with her two sisters.
"We were part of this big thing," Otto told NBC News. "We hoped we'd win the war. We worked hard as women, and were proud to have that job."
But days after the war ended, all the women were let go. Otto still had her son to take care of, so she tried working in offices but hated being still for too long.
She found another aircraft assembly job in San Diego, where she worked for 14 years until she was laid off. A year later, she secured a position for Douglas Aircraft at a C-17 plant where she's been working ever since, the New York Daily News reports.
Otto continuously inspires her co-workers, family and friends with her roll-up-your-sleeves attitude.
She may even outlast the plant itself. Boeing plans to continue production of C-17s until late 2014 but after that the future is uncertain.
"I'll be the one that closes the door," Otto told NBC. "I'll be the last one there."
H/T: msnNOW
BEFORE YOU GO
PHOTO GALLERY
Teenage Sweethearts Reunite And Marry In Their 70s