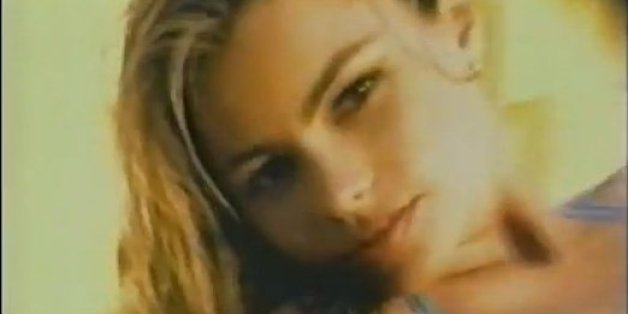 It wasn't always bright lights and red carpets for some of our favorite Latino stars. Unsurprisingly, some celebrities spent time working in the food industry to make ends meet, but there's also a handful who took really strange work opportunities in their younger years.
Read more about what these Latino celebrities did before they were famous:
Shakira
Before Shakira was an international superstar, she was dissatisfied with the music industry and she returned home to take a role in the Colombian soap opera, "El Oasis." She played a rich girl destined for an ill-fated romance.
"I was a very bad actress," she told London's Observer newspaper. "But I had a lot of fun." Shakira said.
Penelope Cruz
With her unbelievable curves, luscious lips and mesmerizing stare, it comes as no surprise that Penelope Cruz has been a heart breaker since she was just 15 years old!
The timeless beauty was a few years shy of being of legal age when she made her acting debut in the steamy music video for Spanish pop group Mecano's song "La Fuerza del Destino" ("The Force of Fate"). Shot in 1989, the video hilariously exudes the styles of the time – showcasing awesomely huge hair, doorknocker hoop earrings and black lace and leather galore!
Ricky Martin
Ricky Martin began appearing in commercials at age six. He was a member of the teen singing group Menudo until he turned 18. After finishing high school, he appeared on stage and television while also pursuing his solo music career. Today, Martin is quite possibly the most famous Latin pop star in America and probably the world. His music and face are impossible to escape.
George Lopez
Before George Lopez was famous he had a tough childhood. His father abandoned him and his mother when he was two months old. His mother later abandoned him when he was 10 years old, leaving his grandmother to care for him. Lopez transformed his painful experiences into material for his stand up comedy act.
Before he played a guy working in an aircraft-parts factory on TV, he was the guy working in an aircraft-parts factory. While trying to launch his comedy career, Lopez worked at two Van Nuys aircraft-parts plants. "I was an expediter. That was the politically acceptable term for gofer," Lopez told the San Diego Union-Tribune.
In 1987, he found the courage to quit and pursue his dream. Before leaving the plant, he'd lined up his first comedy job, at a Las Vegas casino. He worked the comedy-club circuit for two decades, but didn't start catching big breaks until 2000, when he landed a morning show radio gig in L.A.
Jennifer Lopez
The now 43-year-old says when she was 18 she was forced to sleep on a sofa in her dance studio, after fighting with her mother Guadalupe Rodriguez over her career choices. After graduating from high school, Lopez enrolled at Baruch College in Manhattan and also worked in a legal office to fund her dance and singing progression.
"My mom and I butted heads. I didn't want to go to college. I wanted to try dance full-time. So she and I had a break. I started sleeping on the sofa in the dance studio. I was homeless, but I told her, 'This is what I have to do'," W magazine quoted Lopez.
"A few months later, I landed a job dancing in Europe," she said. "When I got back, I booked "In Living Color." I became a fly girl and moved to Los Angeles. It all happened in a year,"
Lopez has been in over 30 films, four TV series and recorded eight studio albums.With records sales of 75 million and a cumulative film gross of over $2 billion, she is regarded as the most influential Hispanic performer in the United States. Lopez went from plain backup dancer to diamond-encrusted diva.
Eva Longoria
Eva Longoria worked at Wendy's for six years and used her hard-earned money to pay for her own quinceañara and to cover her cheer leading costs.
Longoria dished to Katie Couric on "Katie" about her fast food past. She started working at a Wendy's restaurant in her hometown of Corpus Christi, Texas in order to pay for her quinceañara.
"I make a good Frosty. I was manager by the time I was 18. I love Wendy's. I love that whole experience in my life. There's four girls in my family, no boys, and I'm the baby, and nobody got a quinceañara, which is the fifteen birthday for us Mexicans," said Longoria.
"And, my dad said 'Your sisters didn't get a quinceañara, so you're not getting a quinceañara,' so I went and got a job and paid for it myself, and then raised money from my family."
The "Desperate Housewives" star also posed for a racy underwear campaign when she was a struggling actress eager for her big Hollywood break. She also made a quick appearance on "90210″ at the beginning of her career.
Eva Mendes
Even at the tender age of 15, Eva Mendes understood the value of a dollar. Mendes, now 37, began her working life in the food services industry, a job she proclaimed to enjoy but wasn't very good at.
"I was one of those kids who couldn't wait to get my work permit. Because at 15 you get your work permit in California and I couldn't wait to legally work," Mendes said to Speakeasy.
"I worked at this pizza/pasta place in the mall and it was great. It was called 'Ciao.' There was a sneeze guard so I would serve people — you would have to give it to them over the bar. I could not tell you how many times I would serve that food through the glass," she said.
"We started getting a couple of complaints about things and we would all rotate our duties. You would have cash register and salad bar. Getting the pizza part was the worst because that was called 'doing the oven' and you had to put the pizza in and out of the oven and it was super hot like a sauna."
Mark Consuelos
Mark Consuelos' stripping past was confirmed by his loving wife, Kelly Ripa, who has no shame in admitting the father of their three children once went by the profession of go-go boy.
"He was straight out of college, and he went to Notre Dame and finished his degree at the University of South Florida. So, there he was in South Florida, he's looking to break into show business, so he started off as a roadie to a group of these guys, and then they talked him into stripping," Ripa said.
Sofia Vergara
Before her acting career took off in the U.S., Sofia Vergara modeled in several television commercials including this one – for Bally's Total Fitness.
In the raunchy and revealing ad, shot back in 1998, Vergara shows off her amazing body along with her naturally blonde hair. The star, who was just 26 at the time, can be seen working out in the gym, cycling on a stationary bike and then taking part in a dance class.
Originally published on VOXXI as The surprising previous jobs of famous Latino celebs
BEFORE YOU GO
PHOTO GALLERY
Mexican Stars Then And Now