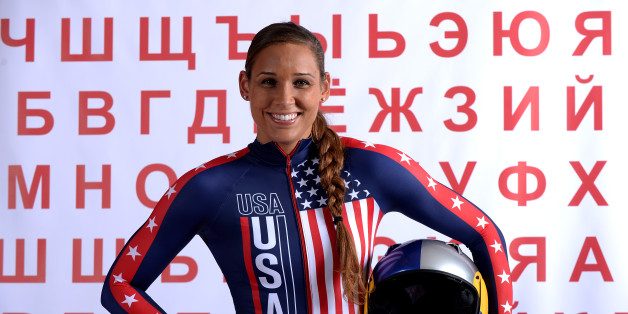 Lolo Jones is pushing a bobsled these days, so she isn't being shy at the dinner table.
The two-time Olympic hurdler is eating 9,000 calories a day to gain more muscle so she can better move the 400-pound sled to make the U.S. team for the upcoming Winter Olympics, USA Today reported. For comparison, the average American woman downs 1,770 calories a day, according to a USDA survey.
Part of Jones' daily regimen includes two 1,365-calorie shakes and double bacon cheeseburgers at McDonald's, USA Today noted. The splurging has increased her weight from the 133 she carried when she finished fourth in the 100 meter hurdles at the London Olympics to her current 157. "I'm still cut, just super solid," she told the newspaper.
Jones indicated in an Instagram post a few weeks ago that her goal was 162 pounds. The bobsled trials are scheduled to begin Oct. 12 in Lake Placid, N.Y.
While her intake is impressive, Jones still falls short of a sumo wrestler's daily consumption of 20,000 calories.