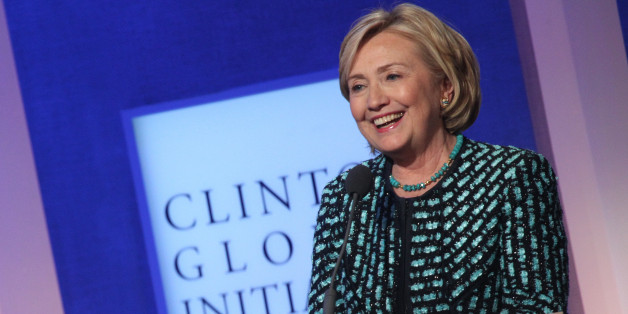 NBC has canceled its planned Hillary Clinton miniseries.
The project, which was announced in July with Diane Lane attached to star, was officially killed after months of headlines and threats from the Republican National Committee.
"After reviewing and prioritizing our slate of movie/mini-series development, we've decided that we will no longer continue developing the Hillary Clinton miniseries," a spokesperson for NBC said in a statement.
NBC's move follows CNN's scrapping of their own planned Clinton documentary. NBC first hedged on its plans to produce the Clinton miniseries in August, saying, "The Hillary Clinton movie has not been ordered to production, only a script is being written at this time. It is 'in development,' the first stage of any television series or movie, many of which never go to production."
The proposed miniseries, "Hillary," had Courtney Hunt attached as writer and director and would "recount Clinton's life as a wife, mother, politician and cabinet member from 1998 to the present," NBC said. The script began with Clinton living with husband Bill Clinton in the White House during his second term.
PHOTO GALLERY
Critics Picks 2013-2014
BEFORE YOU GO