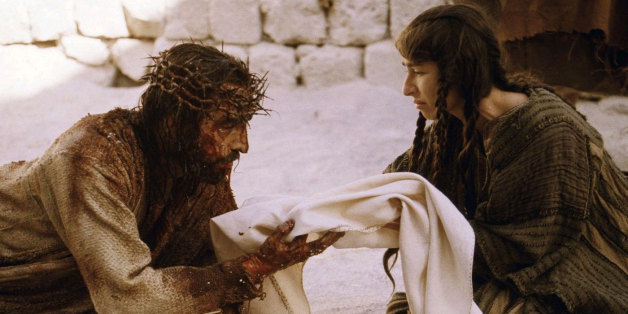 It's time for Hollywood to get religious ... again.
Capitalizing on the slate of biblical epics on the horizon, Kevin Reynolds ("Hatfields & McCoys," "Robin Hood: Prince of Thieves") has signed on to direct "The Resurrection," a movie about the 40 days following Jesus' rise from the dead. The story will be told mostly through the eyes of the Roman soldier commissioned by Pontius Pilate to investigate the rumors of Jesus' return following his crucifixion, according to Deadline.com. The movie will find the centurion meeting the Apostles along the course of locating the messiah's missing body and preventing an uprising in Jerusalem.
LD Entertainment, which is financing the project, compares the tone of "The Resurrection" to that of "Gladiator," but with an added mystery element. Reynolds and Karen Janszen ("A Walk to Remember," "Dolphin Tale") reworked a script originally written by Paul Aiello, the brother of "Resurrection" producer Patrick Aiello.
The movie is aiming for an Easter 2015 release. That makes it last in the trinity of big-scale biblical movies hitting theaters in the coming months. Darren Aronofsky's "Noah," starring Russell Crowe in the title role, opens in March 2014, while Ridley Scott's "Exodus," starring Christian Bale and Aaron Paul, bows in December 2014.
"The Resurrection" comes on the heels of the success of "The Bible," the 10-hour miniseries that, like "Hatfields & McCoys," aired on the History Channel. The miniseries is currently being cut into a three-hour movie that producer Rob Burnett and 20th Century Fox will release into theaters.
How the onslaught of religious-themed movies will fare is yet to be seen. Biblical movies can be a hard sell at the box office, with 2006's "The Nativity Story" collecting a disappointing $37.6 million domestically. Perhaps with big names attached, "The Resurrection" and its forthcoming counterparts can see figures closer to those of "The Passion of the Christ," which racked up $612 million worldwide after its release in 2004.
[via Deadline.com]
CORRECTION: An earlier version of this article's headline indicated "The Resurrection" depicts the 40 days following Jesus' ascension. It depicts the 40 days following his rise from the dead. Jesus' ascension took place on the 40th day.
BEFORE YOU GO