Look at that face!
On Saturday, Redditor jpdisco took a picture of his dog Juno adorably gazing at the family's newest member.
"We were a bit worried how the dog would react [to our first child] when we got home," jpdisco wrote. "Needless to say, she digs him."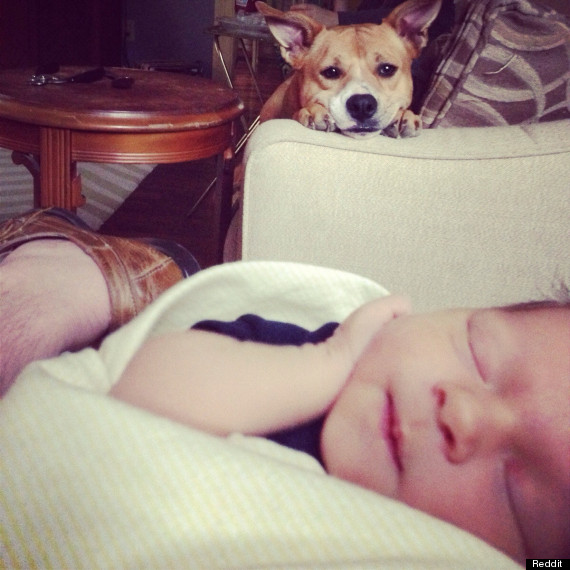 The Redditor told The Huffington Post that his family began fostering 2-year-old Juno in June but ultimately decided to adopt her. We think they made the right decision.
Lately, the Internet has been one big baby-dog love fest. In September, a video of a golden retriever puppy loving up on an 8-month-old girl went viral. And this week, we've been feeling so many feelings while watching and re-watching this clip of a dog attempting to befriend a boy with Down Syndrome.
BEFORE YOU GO