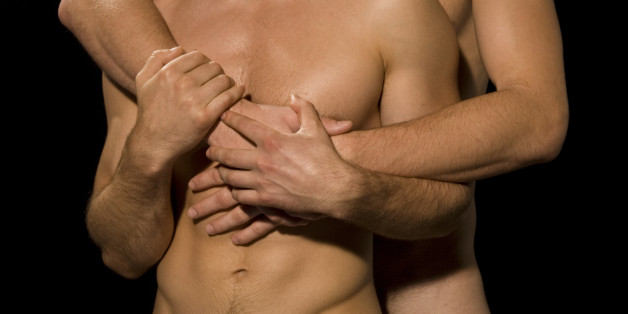 A survey released by the Center for HIV Educational Studies & Training in mid-September found that 10 percent of men on the gay hookup app Grindr have never had an HIV test -- while one-third of these men still tell potential partners that they're negative.
The study, titled "Patterns of Lifetime and Recent HIV Testing Among Men Who Have Sex with Men in New York City," sought to highlight the prevalence of HIV/AIDS knowledge and awareness among men who have sex with men via social networking applications in New York City, in order to evaluate testing patterns.
"When we first began looking at the data," stated Jon Rendina, a data analyst for the project, "we were surprised to find that one in 10 men on Grindr in NYC had never received an HIV test and we quickly realized we needed to look further into the issue." The research reportedly sampled an estimated 1,300 gay men in the New York City area.
Additionally, the research suggested the one third of these men who have never been tested for HIV are lying about being negative. According to data analyst Jon Rendina, this "may mean that men are sharing potentially inaccurate HIV status information with their partners on Grindr." Nearly one-third of the men who had never been tested also reported having anal sex without a condom in the past three months.
In terms of men that did report having been tested for HIV, half had done so within the past six months and 70 percent in the past year.
Rendina continued, "It's our hope that these data highlight the importance of embedding HIV testing and other prevention campaigns where men who have sex with men network, socialize, and express their sexuality, such as Grindr."
What do you think about the study's findings?
BEFORE YOU GO
PHOTO GALLERY
25 ACT UP Posters