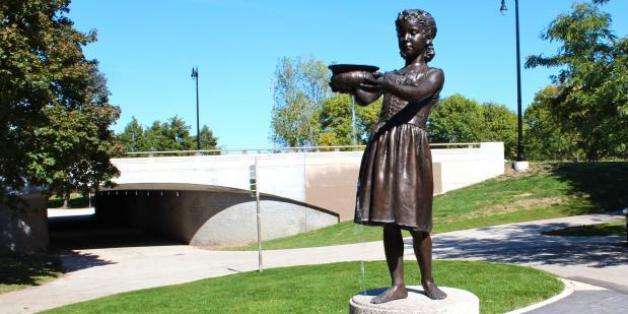 Story by Paul Biasco, courtesy DNAinfo Chicago:
LINCOLN PARK — A fountain that was originally intended to provide attendees of the 1893 World's Columbian Exposition with drinking water as an alternative to booze was reintroduced to Lincoln Park on Wednesday.
The decorative Fountain Girl statue had been moved around the city numerous times since its creation in 1893, but hadn't been seen since it was stolen from Lincoln Park in the late 1950s.
The bronze statue of a little girl was commissioned by the Women's Christian Temperance Union for the World's Fair in Jackson Park.
On Wednesday, a replica of the fountain was unveiled at the south end of Lincoln Park just south of LaSalle Drive and east of the Chicago History Museum.