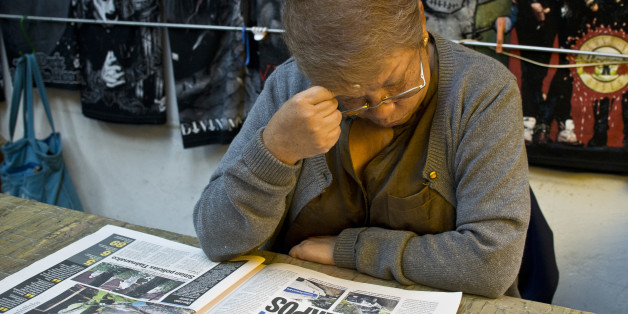 The most frequently cited statistic to illustrate the extent of Mexico's problem with organized crime is the 70,000 people killed since ex-President Felipe Calderón launched his frontal assault on the country's drug cartels. Here comes a new one.
Mexico saw 105,628 kidnappings last year, according to a survey by the National Institute of Statistics and Geography, a government agency. The statistics didn't show much faith in law enforcement to address the problem -- only 1,317 cases were reported to police.
Perhaps even more disturbing, the government may be part of the problem. BBC Mundo reported the case of businessman Eduardo García Valseca, who was confined to a wooden box by his kidnappers, who watched over him with cameras and motion sensors. García Velseca said his captors shot him in the arm and injected him with contaminated, coagulated blood, resulting in an infection.
When his kidnappers released him after seven months, García Valseca went to the authorities. "They never did anything," García Valseca told the BBC. "To the contrary, they threatened me so that I wouldn't talk to the press."
Kidnapping for ransom has become a common problem in recent years, in a country plagued by rampant organized crime financed by trafficking drugs to American consumers. Drug gangs have also been known to target migrants headed over the U.S.-Mexico border for kidnapping.
Mexico also saw an estimated 4,007 forced disappearances last year. Only 718 were reported to police.
BEFORE YOU GO
PHOTO GALLERY
13 Places More Violent Than Mexico