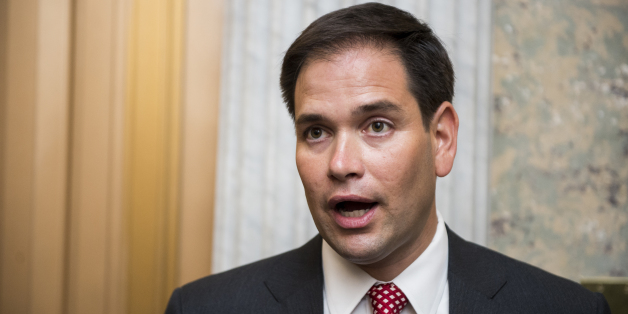 Still considered one of the Republican Party's ripest candidates for president in 2016, Sen. Marco Rubio (R-Fla.) appears to be fading among some Florida voters.
The Democratic-leaning firm Public Policy Polling released a survey Thursday, showing that 43 percent of 579 voters surveyed approve of Rubio, while 45 percent disapprove. Last September, PPP had him at 51 percent approval, compared to 33 percent disapproval, the release adds.
Earlier this week, Rubio also fell in a 2016 poll conducted by Quinnipiac University. That survey had him dropping seven points in the national picture since April.
As for the national 2016 GOP picture, Rubio continues to be a presence among an early, crowded preliminary field. HuffPost Pollster's latest compilation of 23 publicly available polls has Rubio in sixth place at 10.5 percent. He sits behind Sens. Rand Paul (R-Ky.) / (15.9%) and Ted Cruz (R-Texas) / (14.6%), New Jersey Gov. Chris Christie (R) / (14.5%), Rep. Paul Ryan (R-Wis.) / (12.4%) and former Gov. Jeb Bush (R-Fla.) / (11.4%).
BEFORE YOU GO
PHOTO GALLERY
Sen. Marco Rubio