Americans are good at many things, but relaxing generally isn't one of them. Many of us use only a fraction of our earned time off -- U.S. workers were expected to leave an average of 9.2 vacation days unused in 2012, according to a survey from Hotwire -- and even while vacationing, we're often still on duty. More than six in 10 Americans said they worked through their vacation in 2013, compared to 52 percent in 2012.
But many successful people know that vacations are integral to not only well-being, but also sustained productivity and high performance.
"Take every day of vacation you're given," Tony Schwartz, author of The Way We Work Isn't Working and CEO of the Energy Project, wrote in a 2012 Harvard Business Review blog. "Don't hold it over and don't tell yourself the story that you don't have the time to spare. You'll get more overall work done at a higher level of quality if you take your vacations."
Here are eight successful people who swear by regular vacations -- and may inspire you to take a little more time off.
Marissa Mayer Yahoo! CEO Marissa Mayer -- the youngest CEO of a Fortune 500 company -- has had a (not surprisingly) heavy work load since taking the helm at the tech giant. Mayer has said that she takes roughly 70 meetings in any given week, so it's particularly important for her to also prioritize time off.
"I pace myself by taking a week-long vacation every four months," Mayer told CNN Fortune.
John Donahoe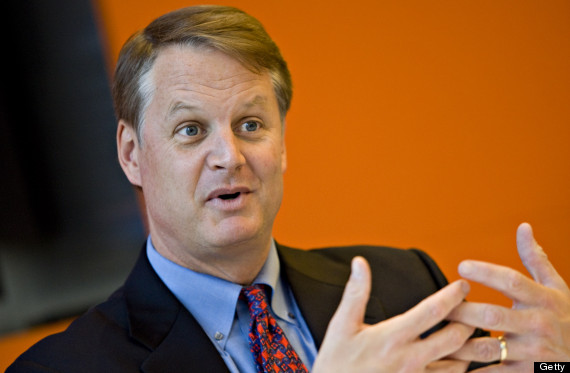 According to eBay CEO John Donahoe, vacations can help leaders optimize their time and stay focused as their careers progress. He says he makes time to relax with his family -- and to unplug and recharge -- in order to be an effective leader.
"As helpful as thinking days and re-calibrations are, there's still no substitute for taking a legitimate vacation," Donahoe wrote in a LinkedIn blog in July. "This summer, I'll be heading to the same Cape Cod beach house I've been staying at with my family for the past 28 years. My kids hate the house for the same reason I love it: it has a rotary phone, the cell phone service stinks and the closest Internet hub is two miles away at the local library."
Richard Branson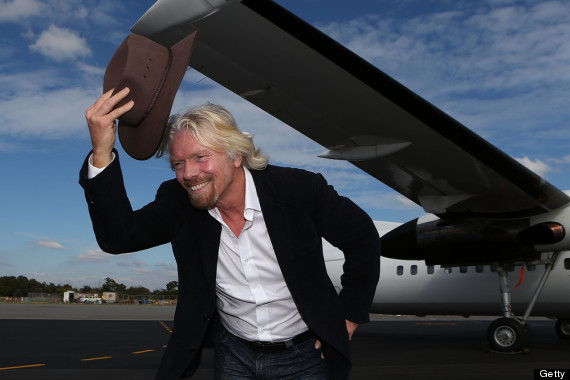 Virgin Group founder Richard Branson is an outspoken advocate of taking time off, and says that "inspiration vacations" help him stay on top of his game. Branson told Entrepreneur:
Maintaining focus on having fun isn't just about rest and recuperation: When you go on vacation, your routine is interrupted; the places you go and the new people you meet can inspire you in unexpected ways. As an entrepreneur or business leader, if you didn't come back from your vacation with some ideas about how to shake things up, it's time to consider making some changes.

I make sure that I disconnect by leaving my smartphone at home or in the hotel room for as long as possible -- days, if I can -- and bringing a notepad and pen with me instead. Freed from the daily stresses of my working life, I find that I am more likely to have new insights into old problems and other flashes of inspiration.
Michelle Obama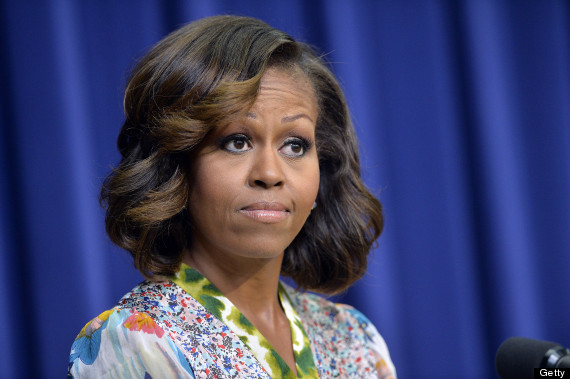 First lady Michelle Obama, who spends a portion of the summer each year relaxing with her family on Martha's Vineyard, says that taking vacations helps her family stay healthy and active.
"One of my favorite activities in the summer is biking. Barack and I love to bike with the girls when we can, and it's a great way to explore a new place," the FLOTUS told ABC News. "You can also choose a vacation spot that will get you active without even thinking about it, like visiting one of our nation's many beautiful national parks."
Tony Schwartz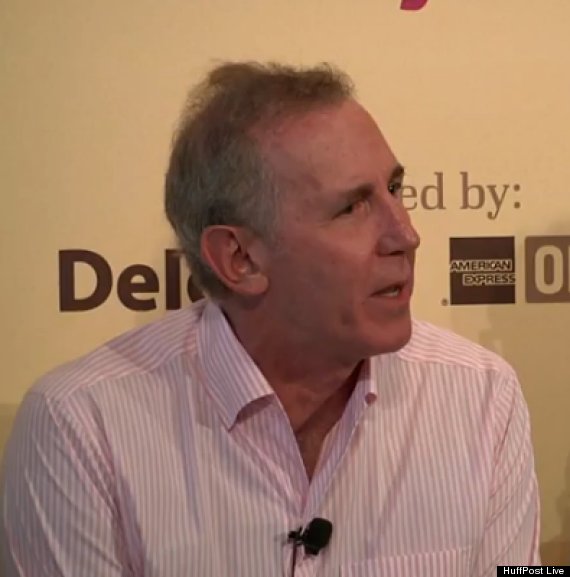 The Energy Project CEO and Be Excellent At Anything author takes digital detox vacations -- in which he leaves all devices at home for a week or longer -- to recharge and return to work with renewed focus.
"From the moment I boarded the plane for our trip, I noticed a shift," Schwartz wrote in a Harvard Business Review blog in April. "Ordinarily, I would have skittered between reading the newspaper, magazines, answering email, and surfing the web (if it was available). I'd brought along a pile of books, mostly novels, and none of them related to work. I began reading the first one, and I very quickly became absorbed. For once, nothing else was competing for my attention."
One of Schwartz's main principles at the Energy Project is the importance of relaxation for sustained performance and engagement at work.
"The importance of restoration is rooted in our physiology," he wrote in The New York Times. "Human beings aren't designed to expend energy continuously. Rather, we're meant to pulse between spending and recovering energy."
Sheryl Sandberg Facebook COO and Lean In author Sheryl Sandberg talks a lot about having it all -- and in her own career, taking time off is a key part of that equation.
When asked by The New York Times how she would balance her demanding job at Facebook with writing Lean In, Sandberg responded simply that she would take all of her vacation days.
Jim Moffatt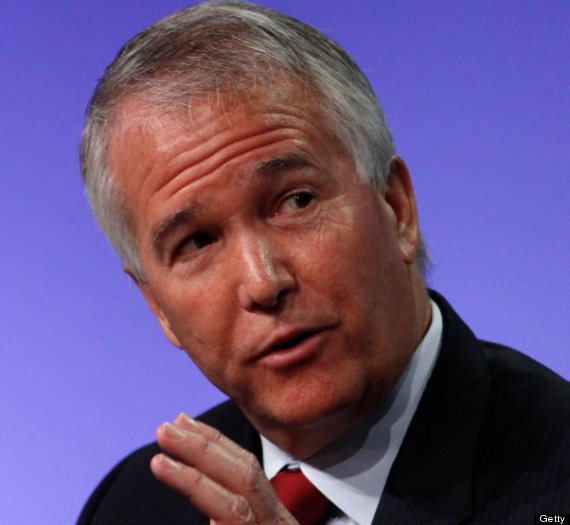 Deloitte Consulting CEO Jim Moffatt told Forbes that vacations are not only essential to his own productivity and effectiveness as a leader, but also to that of his employees. Moffatt -- who oversees Deloitte's more than 25,000 U.S. consultants -- says unplugging from work during his time off helps him to trust his employees more and to regain valuable perspective on the company's big-picture goals.
"A true leader steps back, trusts his or her people, and allows them to succeed," he wrote earlier this year. "By taking a break from the day-to-day operations, not only was I spending some much-needed time with my family, but also I was able to focus on the bigger picture of where we were and where our business was heading."
JJ Ramberg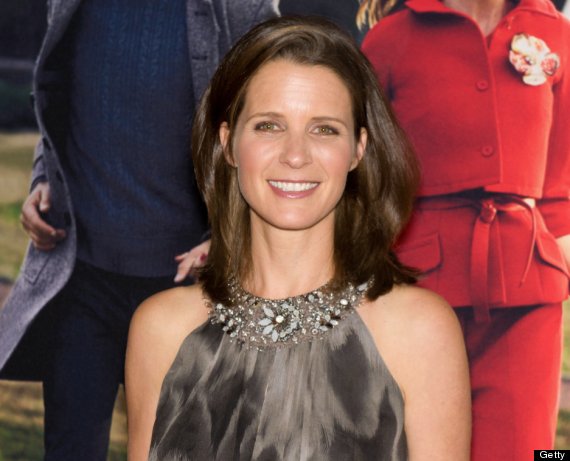 JJ Ramberg, host of MSNBC's Your Business and co-founder of philanthropy organization GoodSearch, told The Huffington Post that taking time off is incredibly important to warding off burnout. That being said, she admits that when she was starting up GoodSearch, vacation got put on the back burner.
"I'm both horrified and proud that I did some work every single day while on my honeymoon (Thank goodness I married another entrepreneur who understood!)," she said in 2011. "My company was still pretty new and I was critical to its daily operations. When you have a startup, all rules are thrown out the window. But now that my company is more mature, a work-free second honeymoon is in the making!"
Sarah Michelle Gellar What's the most important thing the former "Buffy The Vampire Slayer" star learned from her TV career? Don't work so hard that you forget to take your vacation days.
"We work really hard, and you have to remember once in a while that you can actually stop working and appreciate things," Gellar told Cosmopolitan. "I think that this industry in particular is so fast-paced that you keep saying, 'I'll take vacation later.' Sometimes later never comes. I'm definitely leading a much slower life now that I'm not working every single day on a television series."
CORRECTION: A previous version of this article misidentified Jim Moffatt as CEO of Deloitte; he is in fact CEO of the firm's consulting arm.
BEFORE YOU GO
PHOTO GALLERY
Daily Habit Of These Outrageously Successful People