Convincing doubters about the dangers of climate change is a hard job, one that becomes even more difficult when, as is the case with coral reefs, the cause of alarm is obscured by water.
The Catlin Seaview Survey, an effort launched in 2012 as part of the Global Reef Record, aims to make the destruction easier to visualize. Using high-tech underwater cameras (the same ones Google Seaview uses), Catlin has been capturing 360-degree panoramas of various ocean reefs around the world. The images are analyzed and compared to photos taken in the same spots at earlier dates, thereby establishing both a baseline of reefs' health and a trajectory for their decline.
From a non-scientific standpoint, the panoramas have pulled back the curtain on the widespread coral reef destruction caused by climate change. "The record is not just for scientists," explains the project's website. "It is for everyone, from policymakers to the general public. For the first time in history, ocean change will be made plainly visible for all to see."
According to the survey, 40 percent of the ocean's corals have died in the last 50 years as a result of pollution, destructive fishing and climate change. Continued destruction will invariably have a negative impact on the 500 million people worldwide who rely on reefs for their livelihood and sustenance.
Have a look at some of the photos taken by the Catlin Seaview Survey (below). For more photos, visit the Catlin Seaview Survey website.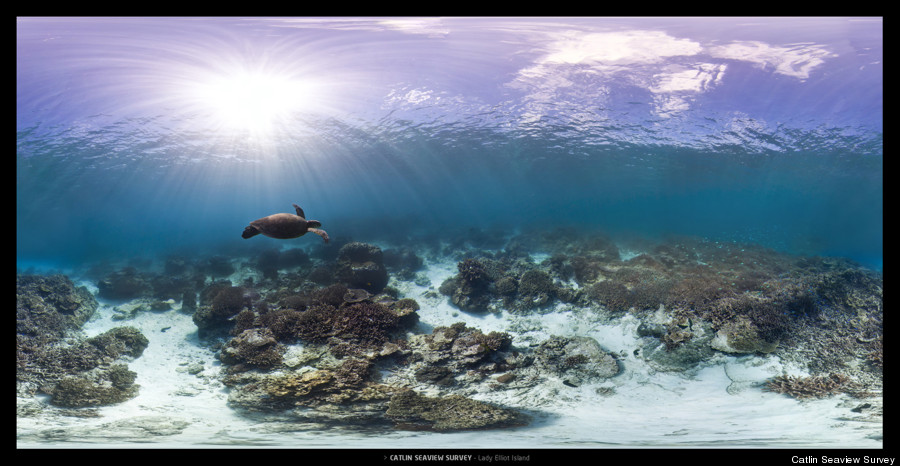 Heron Island, Australia. May 18, 2013.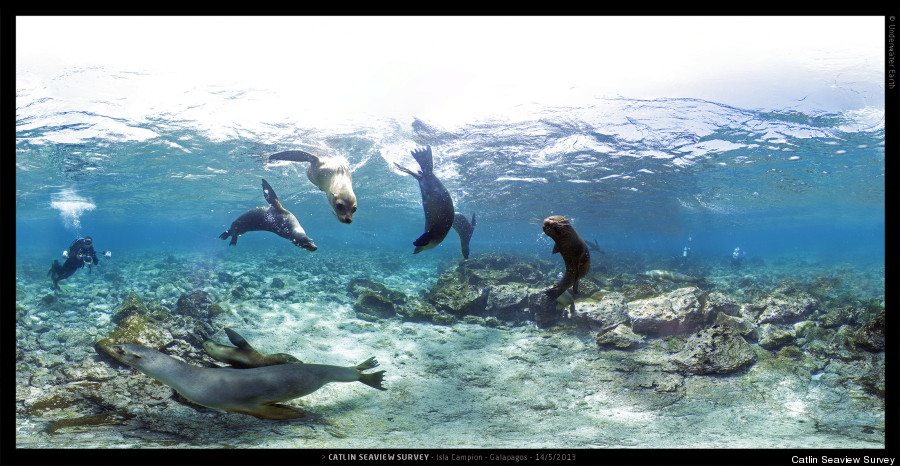 Galapagos sea lions, Ecuador. May 24, 2013.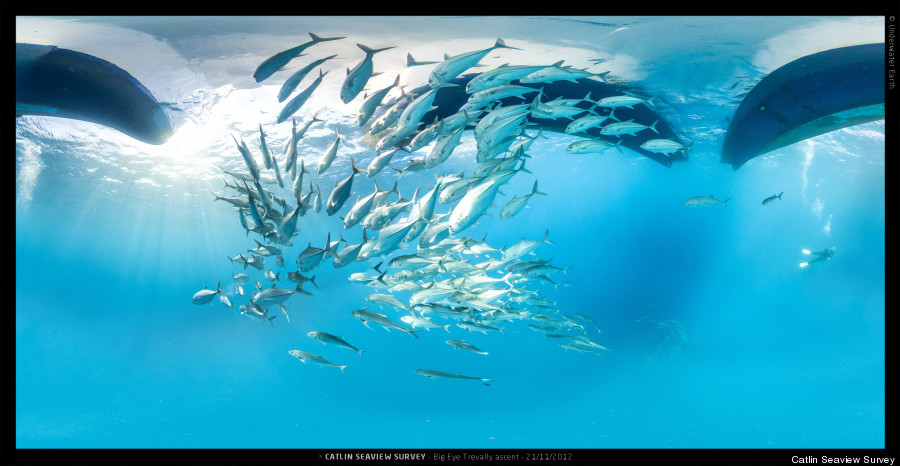 St. Crispin's Reef, Australia. Nov. 14, 2012.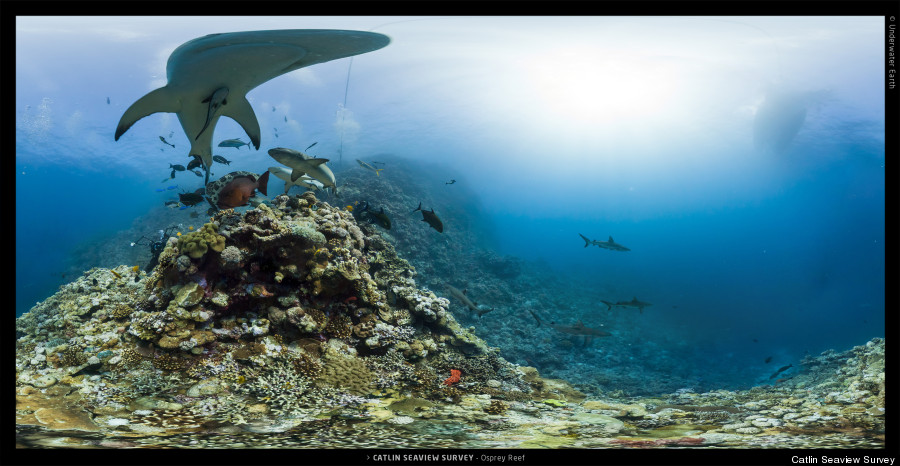 Osprey Reef, Australia. Dec. 14, 2012.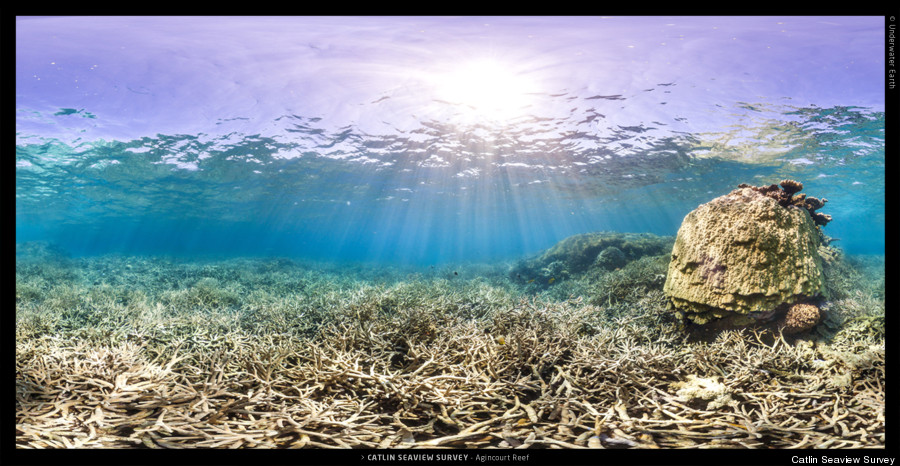 Agincourt Reef, Australia. Nov. 14, 2012.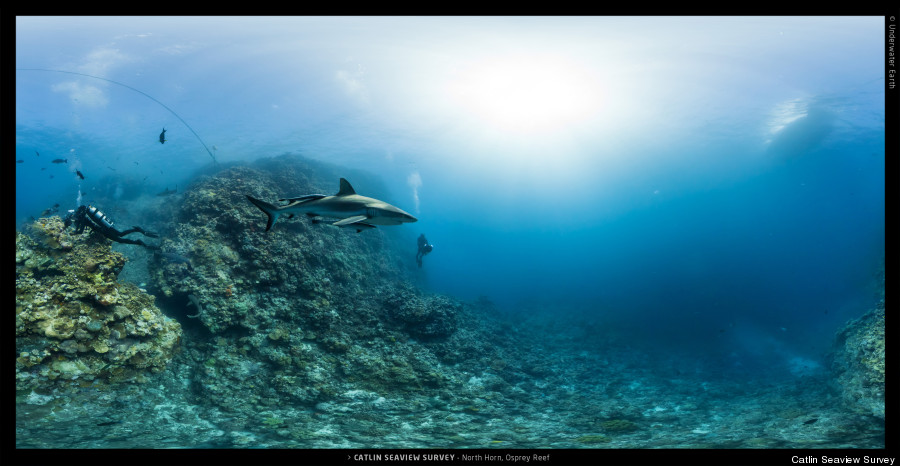 Osprey Reef, Australia. Nov. 14, 2012.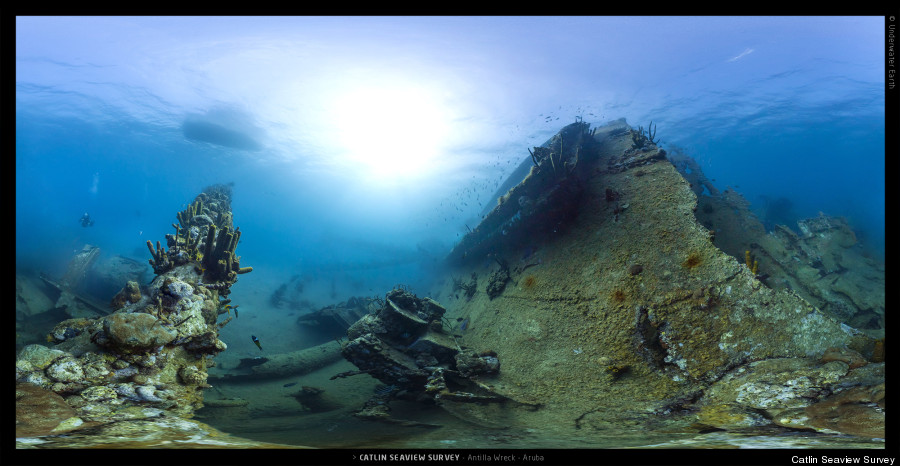 Aruba. April 09, 2013.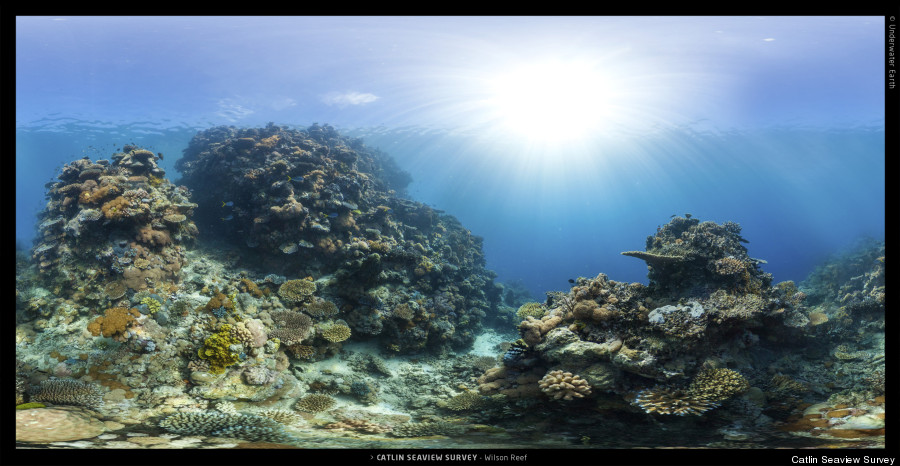 Wilson Reef Panorama. Dec. 14, 2012.
BEFORE YOU GO
PHOTO GALLERY
Most Vulnerable Nations to Seafood Security Threats from Ocean Acidification