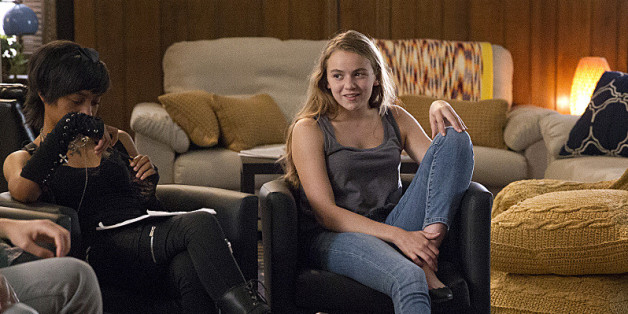 We need to talk about Dana Brody on "Homeland." The teen daughter of Brody (Damian Lewis) has riled viewers of the Emmy-winning Showtime series so much over the last two seasons, but it all came to a head with viewers in the second episode of Season 3.
Dear @SHO_Homeland,

Kill off Dana Brody immediately.

Love,
Everyone

— Drywall (@drywallsarcasm) October 7, 2013
Less Dana and teenage romance suicide drama. More Nick Brody and CIA, government, terrorism subjects please. #Homeland @SHO_Homeland

— Scott (@RedTrequartista) October 7, 2013
submerging myself in a bathtub sounds like a worthy alternative then sitting through a whole season of The Dana Brody Show

— Jordan Valinsky (@jordan327) October 7, 2013
Season 3 of "Homeland" kicked off with the reveal that Dana tried to kill herself between the Season 2 finale and the premiere. Episode 2 of "Homeland" saw Dana running back to the boy she met in therapy and sleeping with him in the laundry room.
Morgan Saylor, the actress behind Dana, told The Daily Beast she thinks it's "cool" to provoke reaction in viewers. "Dana's story is different than most of 'Homeland,' and I know that. But it shows the effect Brody's actions have on his family. And I also think it's important to give viewers a break. 'Homeland' is intense, and I think it would be a hard show to watch if it were intense for 60 straight minutes," she said.
Saylor said she wanted to comment on Anna Gunn's New York Times piece and say, "'Yeah, I know how you feel.' But characters are not always supposed to be loved," she said. "You could look at most characters and see mixed reactions. I don't know. I don't take it personally. I think it's kind of interesting to see people, like, spending so much time focusing on something like that,"
However, Saylor said she doesn't see it as completely sexism. "I think a lot of characters get a lot of sh--. Maybe women more than men, but ... I'm not that offended by it. And therefore it's not that big of a deal," she said.
For more, head over to The Daily Beast.
"Homeland" airs Sundays, 9 p.m. ET on Showtime.
BEFORE YOU GO