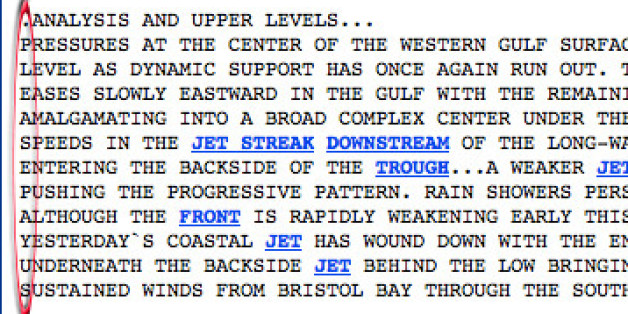 The government shutdown has put science in the U.S. on life support.
Countless federal programs have been hobbled or shut down, from the National Zoo's beloved Panda Cam to critical research programs run by NASA, NIH, and other federal agencies. As a result, experts say, we're likely to pay an enormous price in terms of lost data, the health of American citizens, and even our nation's role as a world leader in science. And despite wrangling by politicians and even coded pleas by some federal employees (see photo above), the shutdown continues to bleed science dry.
Here are 10 ways the shutdown is affecting science:
1. Desperately ill people aren't getting the care they seek.
Patients already in clinical trials will continue to receive treatment, but with about 75 percent of NIH staff on furlough, new patients are unable to enroll in clinical trials at the NIH Clinical Center. That could affect 200 people a week -- including many children suffering from cancer.

2. Polar research may be put on ice.
If the shutdown lasts through mid-October, the National Science Foundation might be forced to cancel the government's Antarctic research program this year. That would mean evacuating scientists from the nation's three research stations on the continent, with the exception of a skeleton crew to preserve the stations in "caretaker mode," according to Nature. Evacuating the stations could compromise vital research in glaciology, ecology, and astrophysics.
"If we are not there to capture the demographics this year, our whole data set could be unintelligible," Diana Wall, a Colorado State University ecologist who has been studying Antarctica's Dry Valleys since 1989, told Nature.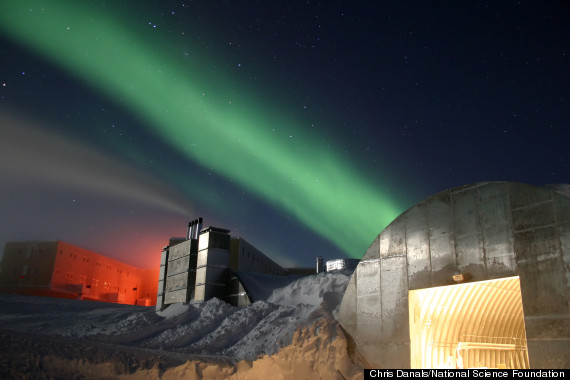 Image taken at the Amundsen-Scott South Pole Station, one of the three U.S. research stations that may be affected by the government shutdown.
3. Disease tracking has been dinged.
Two thirds of staff at the Centers for Disease Control and Prevention (CDC) are on furlough, and that's stalled programs for tracking outbreaks of influenza, hepatitis, salmonella, measles, and other potentially deadly diseases.
"The vast majority of the CDC is actively in the process of shutting down," agency spokeswoman Barbara Reynolds told ABC News last week. "We've gotten really good at trying to find outbreaks, but our strong network is getting weaker. ...This is spotty."
4. Radio telescopes have gone offline.
The National Radio Astronomy Observatory has turned off three of its telescopes -- the Green Bank Telescope, Very Large Array, and the Very Long Base Array.
"Holy cow, this is really bad," astronomer Mark Reid told ScienceInsider. "If they don't operate the telescopes, it could mean a year's worth of data becomes useless." Reid estimated this could mean $500,000 worth of lost data.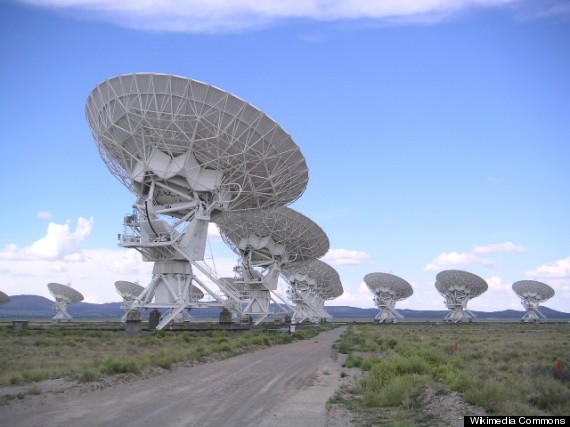 The Very Large Array at Socorro, New Mexico.
5. Environmental protection programs have been put on hold.
The EPA is charged with safeguarding human health and the environment. Among other things, that means monitoring the nation's water and air quality, cleaning up hazardous waste, reviewing the safety of chemicals, and setting emissions standards. But with more than 90 percent of EPA employees on furlough, many of these programs have been compromised.
"A delay in the standards caused by the shutdown could unnecessarily expose Americans to health risks and billions of dollars in health-related costs," Scott Slesinger, legislative director of the National Resources Defense Council, wrote on the council's staff blog.
6. Food safety has been jeopardized.
Roughly 45 percent of FDA employees are on furlough, which means the agency will be "unable to support the majority of its food safety, nutrition and cosmetics activities," the agency said in a statement. "FDA will also have to cease safety activities such as routine establishment inspections, some compliance and enforcement activities, monitoring of imports, notification programs (e.g., food contact substances, infant formula), and the majority of the laboratory research necessary to inform public health decision-making."
8. Researchers have been reined in.
Federal researchers on furlough can't take phone calls related to their work, answer emails or attend academic conferences.
"It is frustrating, it is embarrassing," Dr. Anthony Fauci, director of the National Institute of Allergy and Infectious Disease, told Nature after he was unable to attend an AIDS conference where he was to give a keynote lecture.
"If the Government shutdown continues for a week or more, it is going to make the United States less desirable as an international research collaborator," Joanne Carney, director of the American Association for the Advancement of Science Office of Government Relations, said last week in a written statement. "When funding is no longer reliable, many of our research partners may be unable to continue collaborating with us. That could eventually have longer-term impacts on American innovation and competitiveness."
9. Funding for scientific research has taken a hit.
The National Science Foundation funds basic research in mathematics, computer science, engineering, and other disciplines. But now that 95 percent of its staff has been furloughed, officials expect major delays in reviewing and awarding new grants.
"If people have funding, they can continue, yes," said Stephen Merrill, director of science, technology and economic policy at the National Research Council, told The Washington Post. "But anybody caught between grants or dependent on a new grant, or even the extension of an existing grant, they're all directly impacted,"
10. Spaceflight has been scrubbed.
The shutdown sidelined a whopping 97 percent of NASA employees -- and interns at the agency even lost their homes, displaced from the dorm rooms they had been provided.
While a small crew has stayed on to ensure the safety of ISS astronauts, NASA -- and taxpayers -- may suffer in the long run.
"We have all of these vehicles in development like Orion and the Space Launch System [rocket], so that's going to cost taxpayers big bucks to lose the momentum [and] to pick up the pieces from a stalled program where decisions should be being made every day," Tom Jones, a retired NASA astronaut, told Space.com
BEFORE YOU GO
PHOTO GALLERY
2013 Government Shutdown