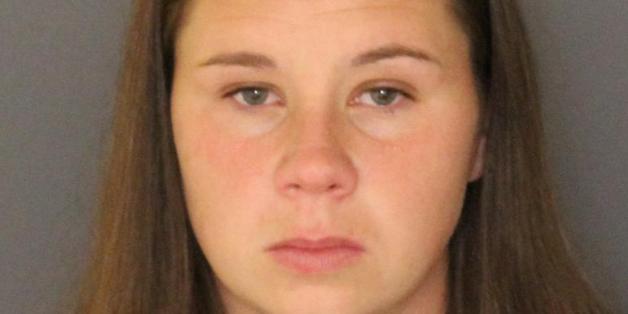 A mother in Washington state was found guilty Friday of assaulting her 1-year-old daughter by putting bleach drops in her eyes in a 2011 incident.
A jury convicted Jennifer Mothershead, 31, of first-degree child assault in Pierce County Superior Court last week. Jurors also found aggravating factors that show Mothershead exhibited deliberate cruelty to a vulnerable victim, amounting to torture.
The Pierce County Sheriff's Department started investigating Mothershead in May 2011 after her daughter, who was 14 months old at the time, was airlifted to Harborview Medical Center in Seattle. Doctors found that the child had a serious head injury and a severe eye infection, which ultimately caused permanent vision loss in her right eye, according to Pierce County prosecutor Mark Lindquist.
Suspicious of the child's injuries, hospital staff notified the sheriff's department. Lindquist said that when questioned by police, Mothershead said her daughter developed the eye problem after playing in a barn, and was treated with antibiotics and eye drops. Mothershead offered no explanation for the head injury, police said.
Authorities sent the eye drops that were given to the child to a forensic chemistry lab for analysis, which determined the drops contained bleach, according to Lindquist.
"The damage to the child's eyes was consistent with repeated exposure to bleach," Lindquist said in a press release.
Mothershead was arrested in April 2012. She pleaded not guilty at her arraignment.
While a motive remains unclear, the prosecutor said Mothershead, who was recently separated from her husband, had been receiving help from friends.
"By torturing her child, she was able to get both financial support and sympathy for herself," Lindquist told MyNorthwest.com.
The victim, who has not been identified, has lived with her father since 2012.
Mothershead is scheduled to appear in court for sentencing on Nov. 15. Based on the aggravating factors, Lindquist is requesting a sentence of 30 to 50 years in prison.
BEFORE YOU GO
PHOTO GALLERY
Questionable Parenting