Divers have recovered dozens more bodies in the wake of a shipwreck that killed hundreds of migrants off the Italian island of Lampedusa on Oct. 3rd. Reuters reports more than 300 are feared dead, with 230 bodies already recovered.
As the BBC notes, Lampedusa is Italy's closest island to Africa and has served as a gateway to Europe for more than 200,000 refugees and migrants since 1999.
Last week's events shocked many residents of the islands, including children. Getty photographers Tullio M. Puglia and Alberto Pizzoli captured these photos of drawings made by students at Lampedusa's elementary school that show how children view tragedy.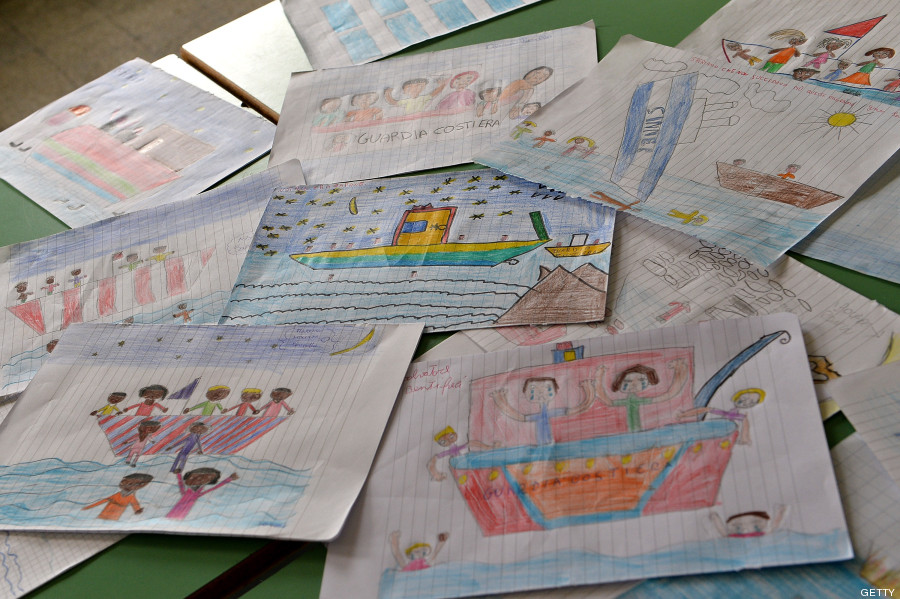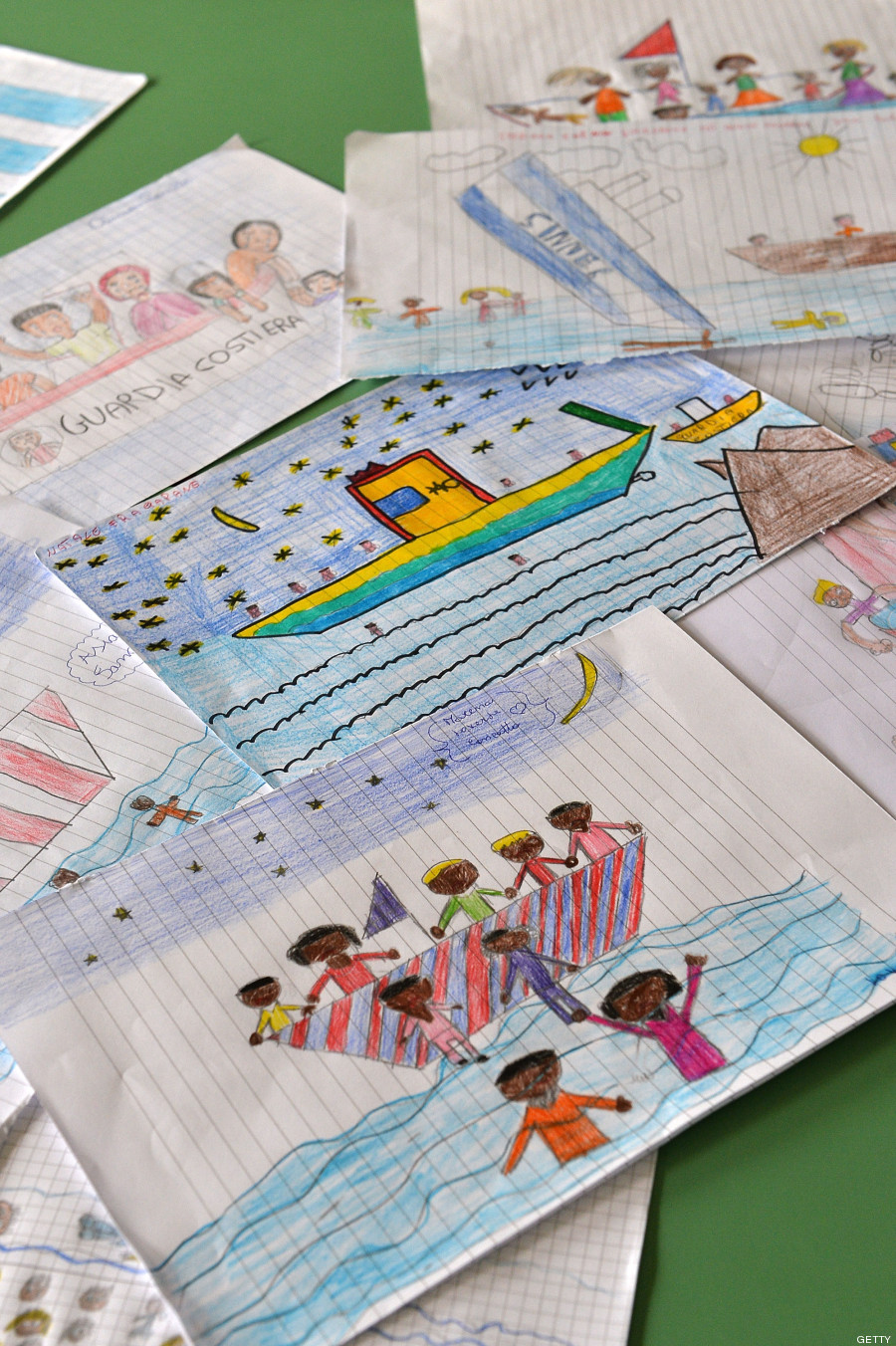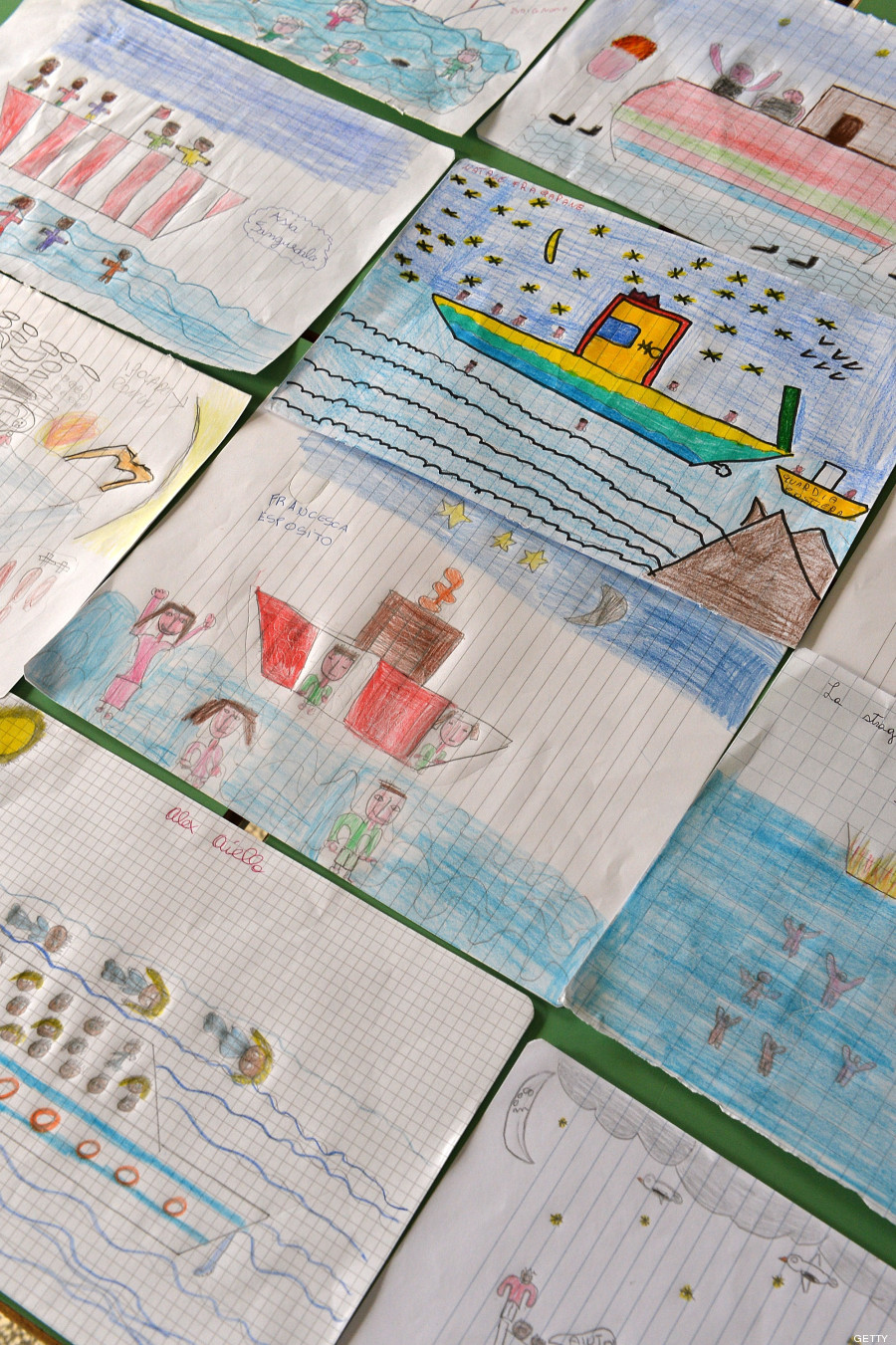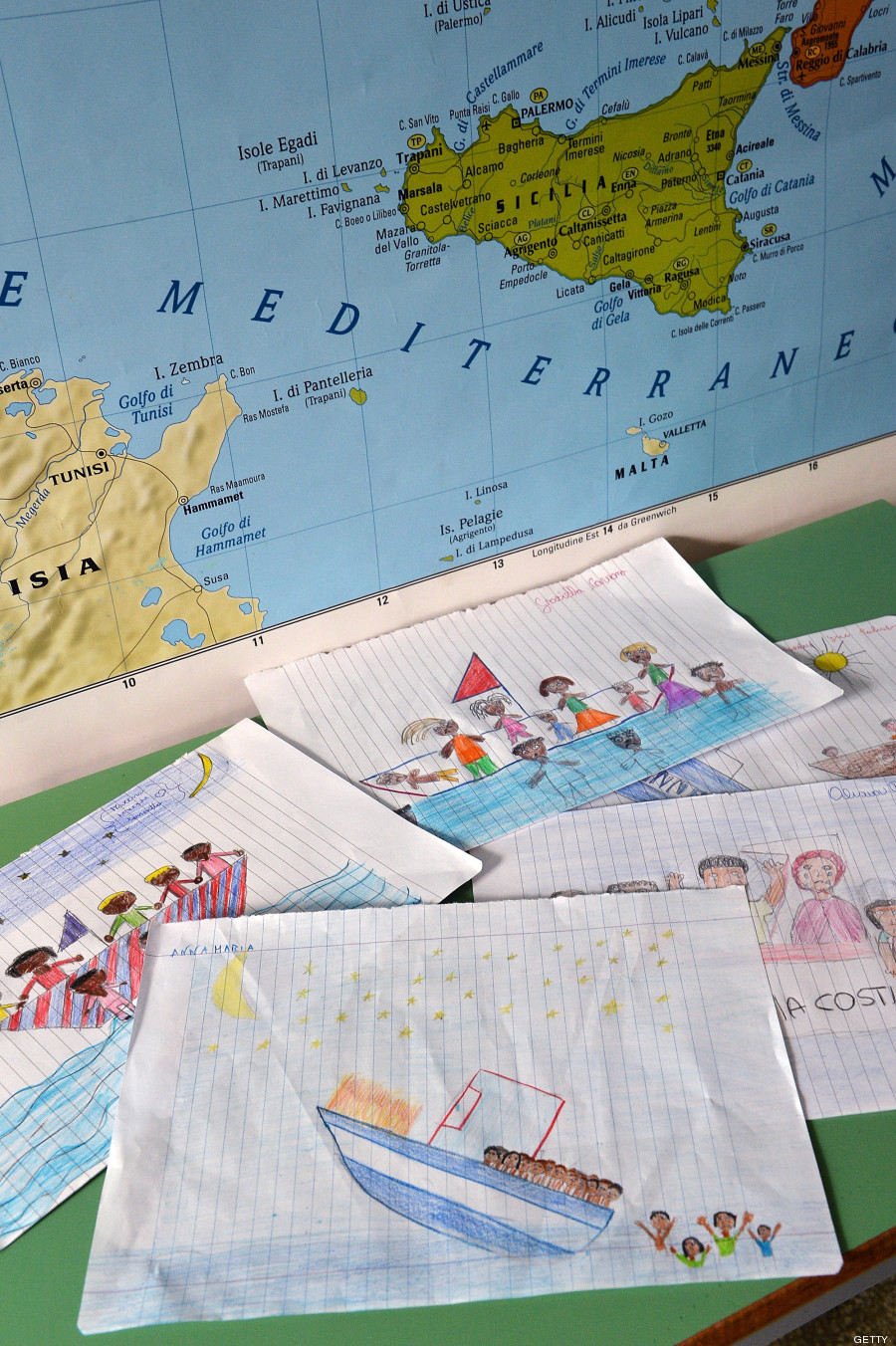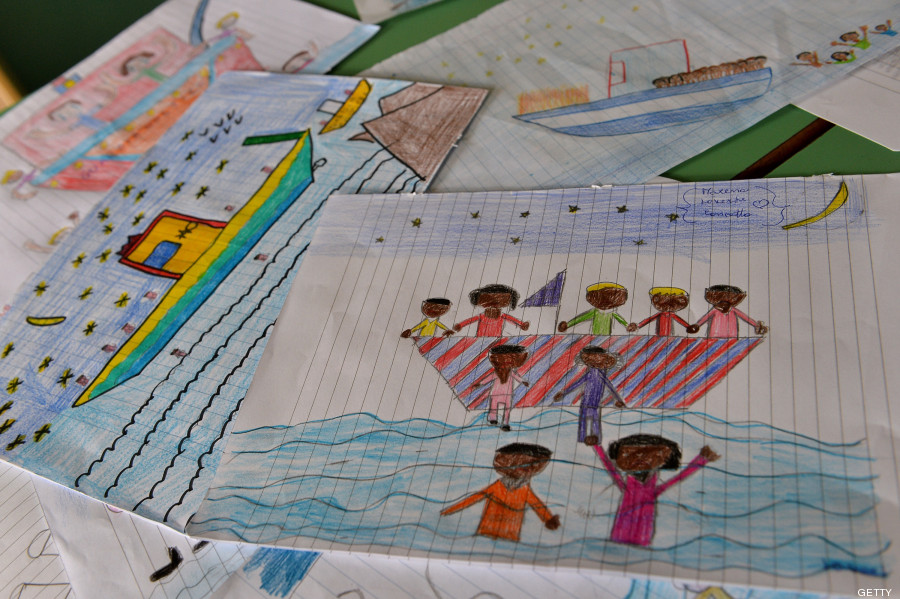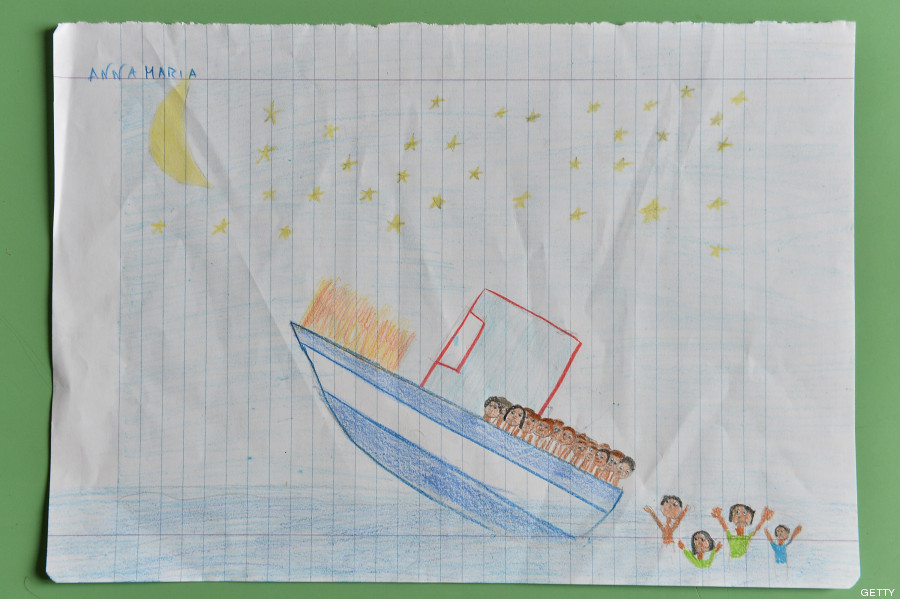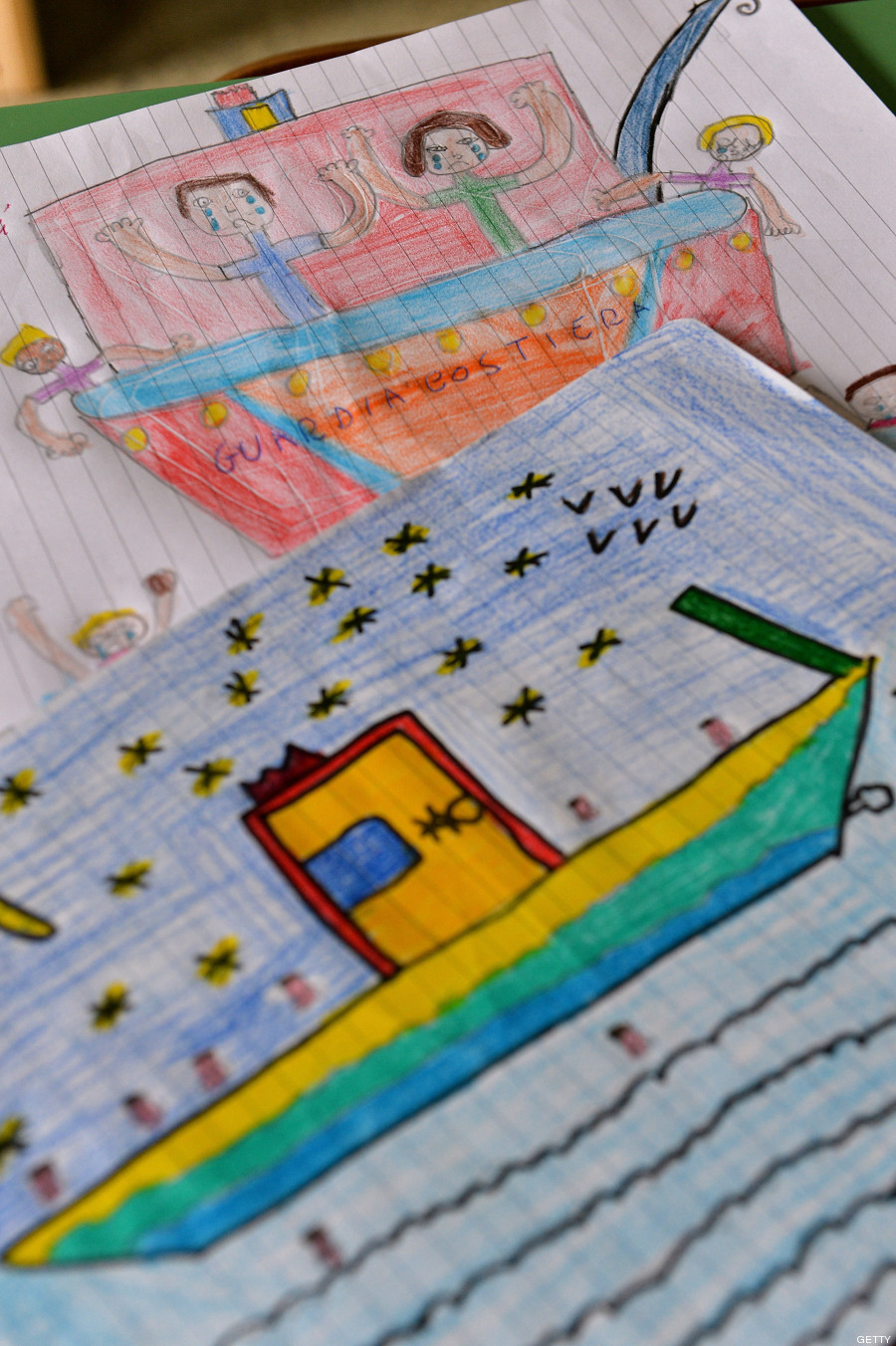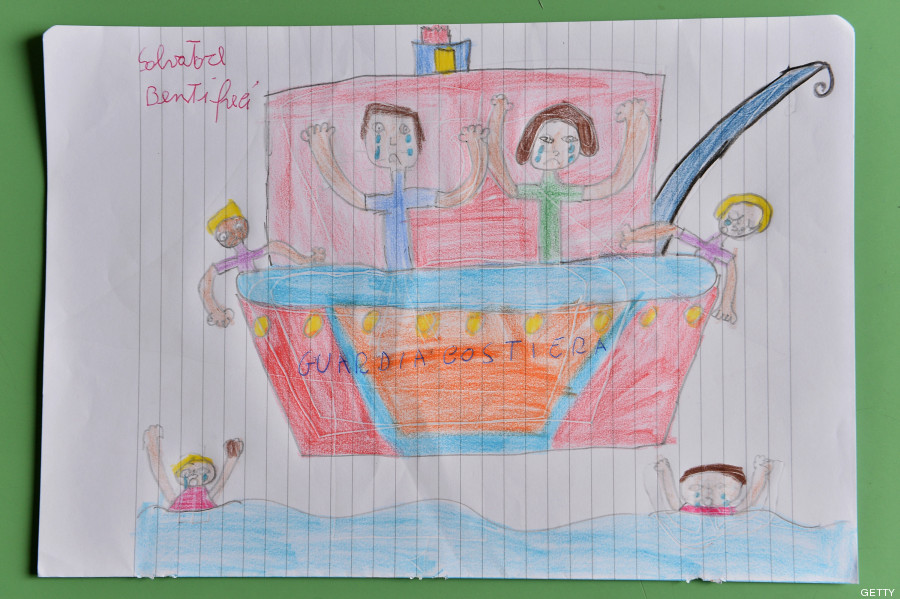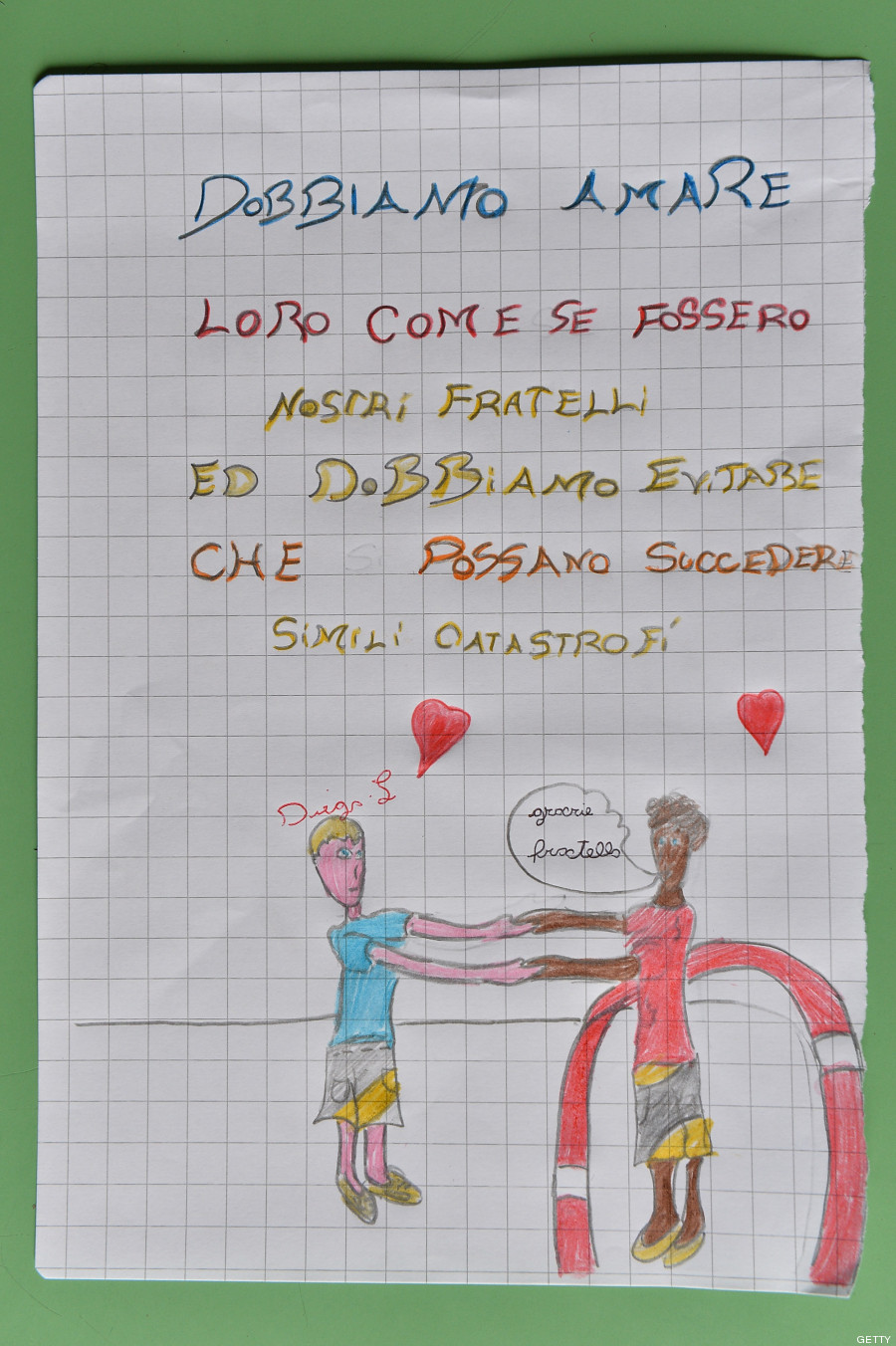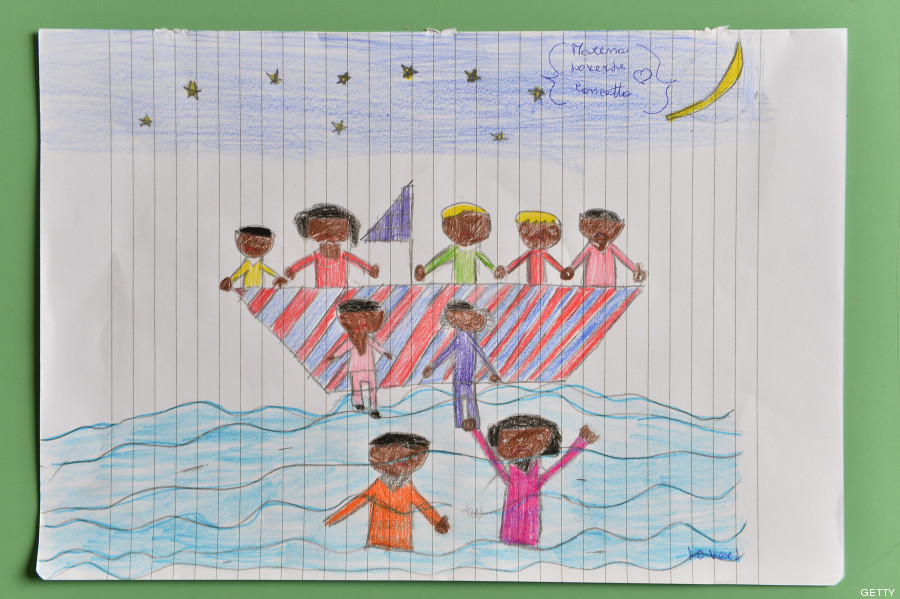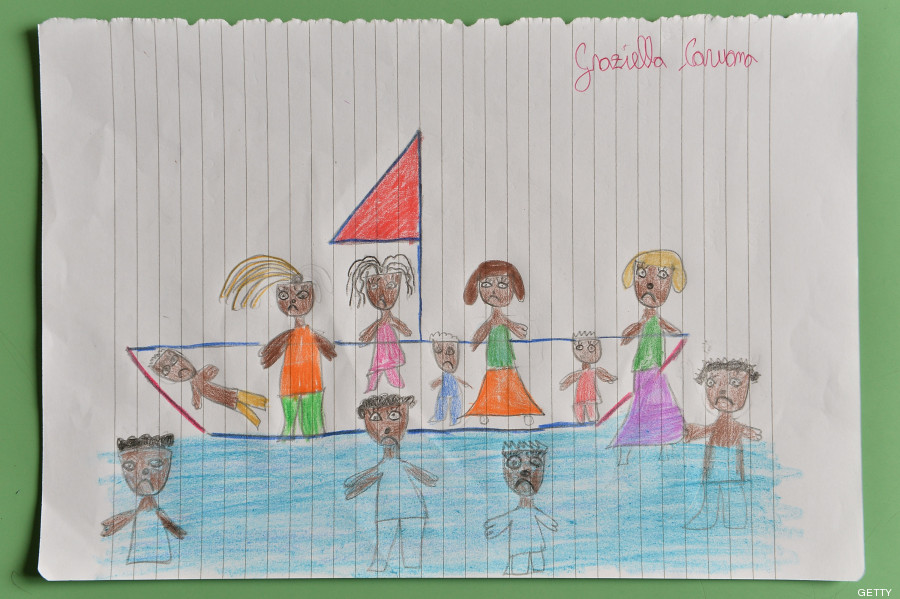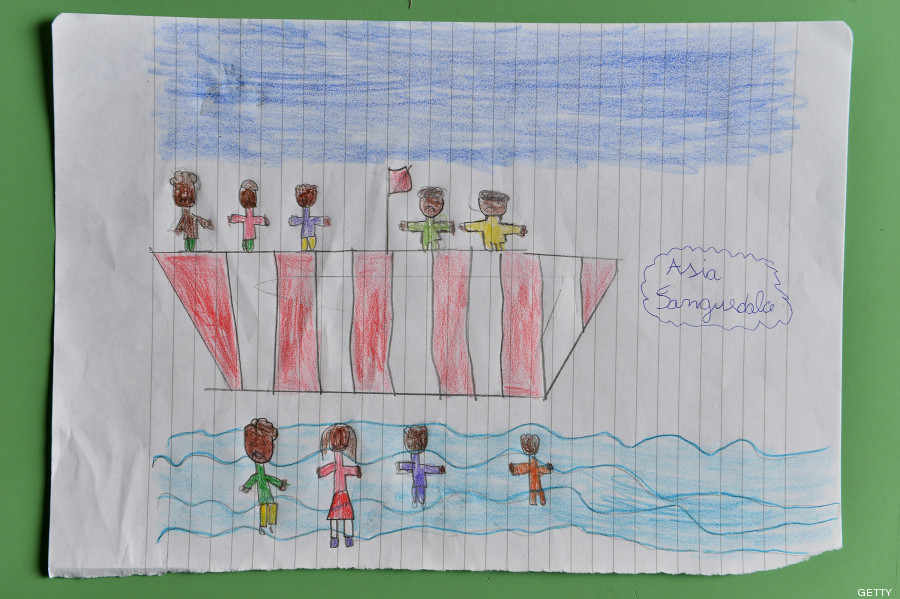 BEFORE YOU GO
PHOTO GALLERY
Migrant Ship Capsizes Off Sicily