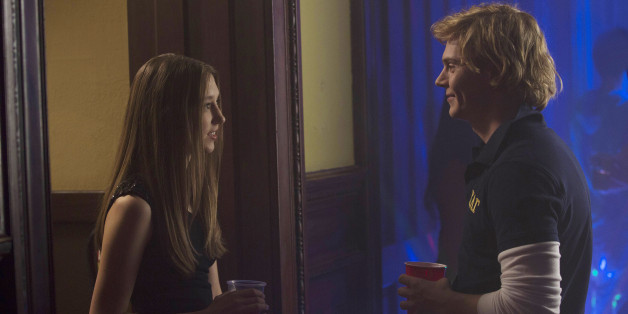 Are you ready for "American Horror Story: Coven"? We've given you a juicy preview from co-creator Ryan Murphy and scoop from star Kathy Bates, but there are a few other non-spoilery teases to prepare you for the premiere (Wed., Oct. 9 at 10 p.m. ET on FX).
Check out our 10 cryptic "Coven" teases from the premiere, and tell us: What are you most excited to see?
Kathy Bates gets a facial like you've never seen before.
There's a callback to Bloody Face from last season's "Asylum."
Iron Butterfly might see a spike in "In-A-Gadda-Da-Vida" downloads.
There's some real "Pushing Daisies" stuff happening with Lily Rabe's character Misty.
And some real "Death Becomes Her" stuff happening with Jessica Lange's character Fiona.
And some "Encino Man" stuff with Kathy Bates' character Madame LaLaurie.
Frat boys better beware.
Frances Conroy's character Myrtle doesn't get much screentime -- yet -- but she might be our favorite character.
Ryan Murphy might be a closet Harry Potter fan.
Nicholas Cage gets a very appropriate shout-out.
"American Horror Story: Coven" premieres Wed., Oct. 9 at 10 p.m. ET on FX.