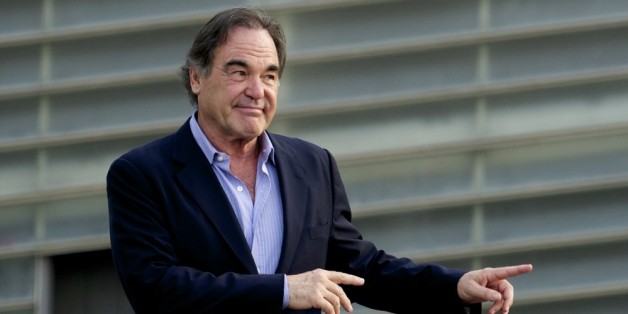 Move over, Britney Spears: Oliver Stone did not like the "Breaking Bad" finale either.
The famed director of "JFK" and "Platoon" focused his "Breaking Bad" critique on what he described as the "ridiculous" nature of the "fantasy violence" involved in Walter White's last stand, Forbes reports. Warning: spoilers ahead.
"There's too much violence in our movies -- and it's all unreal to me," Stone said. "I don't know if you saw the denouement [of "Breaking Bad"], I happen to not watch the series very much, but I happened to tune in and I saw the most ridiculous 15 minutes of a movie -- it would be laughed off the screen."
"Nobody could park his car right then and there and could have a machine gun that could go off perfectly and kill all of the bad guys! It would be a joke," Stone continued. "At least respect violence. I'm not saying don't show violence, but show it with authenticity ... If people think that bringing a machine gun to your last meeting is a solution to a television series that's very popular, I think they're insane."
"Breaking Bad" co-executive producer Moira Walley-Beckett had this to say about Stone's comments:
Right? He doesn't even watch the show. He's just trying to find an "of the moment" tie-in to sell his new book. Super Douche. .

— Moira Walley-Beckett (@YoWalleyB) October 9, 2013
Still, Stone's critique jibes with some other criticism of the "Breaking Bad" finale. New Yorker TV critic Emily Nussbaum wrote that the finale felt so dreamlike that she wondered if it was a fantasy playing out in Walter White's mind. HuffPost TV critic Maureen Ryan agreed, calling the finale was "hard to buy and unsatisfying." Meanwhile, Britney Spears was just upset that Walter died in the end.
What do you think of Stone's critique of the "Breaking Bad" finale? Leave your thoughts in the comments.
PHOTO GALLERY
'Breaking Bad' Final Episodes Images