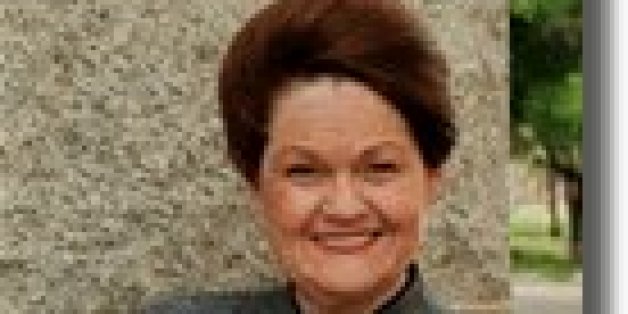 The Arizona Republican state legislator who compared President Barack Obama to Nazi dictator Adolf Hitler earlier this week also seems to compare the president to Cambodian dictator Pol Pot in a newly released recording.
On Wednesday afternoon, the Arizona Capitol Times posted on its website an audio recording of a phone interview it did Monday with Barton, during which she apparently compared Obama to multiple infamous dictators, including Hitler. The Times' posting was in response to Barton, who earlier that day had denied making the comparisons, accusing the newspaper of misreporting her comments in a story based on the interview.
Barton originally called Obama "De Fuhrer" on her Facebook page Monday. The Times interviewed Barton Monday about the Facebook comment, and she expanded on her comparison.
"Comparing him to Adolph (sic) Hitler is controversial?… No, I don't think that's controversial at all," Barton said, according to the Times report. "My point is, and I have said it already, is the imperialistic style of governance, making life difficult for the citizens and residents of America and Arizona, causing immense grief and trouble to make them suffer."
But in a lengthy statement released Wednesday, Barton denied comparing Obama to Hitler.
The Capitol Times responded by posting a story along with the recording of her original interview:
When asked if Obama's actions were an abuse of power on the level of Nazi Germany, Barton responded: "Like I said, it got your attention to run the comparison. You have historical documents, you can run a comparison between the government during the time of Germany. Well, don't forget Italy, and don't forget Pol Pot (the infamous dictator in Cambodia). We have a lot of examples of how a federalized nationalized government begins to take a grip on their citizens. We have to say no… I think we are on a slippery slope of losing a constitutional republic."
Barton did not immediately respond to an email request for comment from HuffPost and she did not respond to the Capitol Times for its story. Arizona House Minority Leader Chad Campbell (D-Phoenix), who has called on Barton to either apologize or resign, told The Huffington Post that he is more outraged by Barton's latest comparison.
"It seems to be the more Representative Barton opens her mouth, the deeper the hole she digs," Campbell said. "It is offensive to the people who suffered at the hands of these terrorists."
Campbell has stressed that he would be making the same call if a Democrat was behaving like Barton.
Barton's husband, Bruce, told HuffPost on Wednesday that his wife will not apologize or resign.
BEFORE YOU GO
PHOTO GALLERY
Below-The-Belt Political Attacks