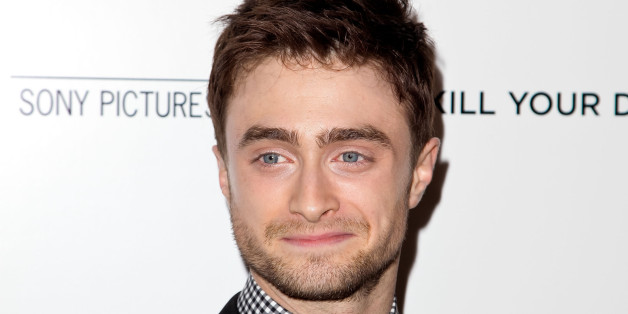 Daniel Radcliffe probably won't apparate into "Fantastic Beasts and Where to Find Them," J.K. Rowling's upcoming "Harry Potter" spinoff movie.
"I don't think I'm going to be coming back," he said in a new interview with The Hollywood Reporter. "[W]e can't be doing these characters when we're 40, so there has to be a line drawn." Still, Radcliffe didn't close the door completely: "I never know what Jo [Rowling] is going to write, but at the moment I'm in the same position that everyone else is in -- waiting to hear what information is coming out because I don't know anything about these new films."
Announced in September, "Fantastic Beasts and Where to Find Them" is an original screenplay Rowling will write, based on the fictional Hogwarts textbook by Newt Scamander. Despite the fact that Radcliffe might not participate in the film, he's far from upset about his decade spent matriculating at the school of witchcraft and wizardry.
"I had amazing success incredibly young and starred at the forefront of this huge franchise," he told Moviefone. "You get the chance to learn from the best people in the industry, but at the same time, I will forever have a lot of shit acting that I did when I was a kid on screen that I hate, and you have to learn that people will latch on to that and some people won't be able to see you as another character. So, you know, you're definitely aware that that's out there. But I think one of the best things to do is to accept it."
For more on Radcliffe, hit THR.
PHOTO GALLERY
BEFORE YOU GO
Celebrity News & Photos
PHOTO GALLERY
Celebrity News & Photos