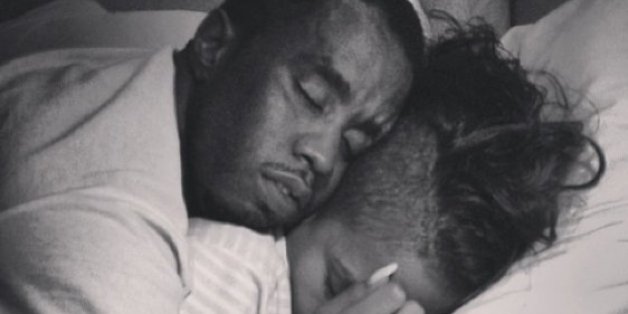 Diddy's been busy promoting his Revolt TV debut (the social media driven channel hits small screens on Oct. 21).
Clearly, the music mogul's constant hype circuit is tiring him out -- check out this selfie from his on-again, off-again flame, Cassie. Even cuter than the photo is the singer's caption:
@iamdiddy can be pretty heavy sometimes... 😝 This picture is cute to me because I normally sleep on top of him... He really fell asleep like this
Their relationship status may remain a mystery but this adorable look at Diddy's softer side makes us smile. Adorable!